Tue, Feb 23, 2021 at 12:21PM
---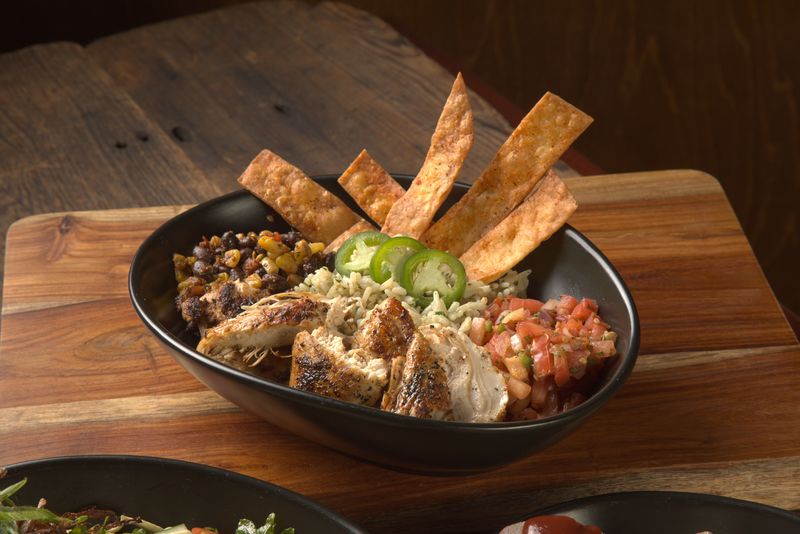 Who doesn't love enjoying a delicious meal in a bowl? This food trend has become prominent in recent years as plenty of eaters have begun to enjoy serving up their favorite meals a bit differently, swapping out a traditional plate. Why, exactly, does making this little change lend so much to a meal? Before you dig into one of Stonewood's delicious specially-crafted bowls, read on for a few reasons we love them so much!
Adds Something Special
The first reason is really simple – shaking things up can be exciting! With the exception of soups, stews, cereal, and the like, we're used to the monotony of serving dinner on a plate. But, much in the same manner as breaking out the fine china, changing the dishware for your meal can be an exciting and special way to shake things up. Serving a familiar sort of meal – albeit in a new form – can add some extra pizzazz and unique flair to the table.
Photo-Worthy Deliciousness
Have we mentioned just how beautiful a good bowl meal can look? Arranging a dish in this format means bringing all the colorful goodies right to the top, usually piled over a base of rice, greens, or something else. This way, the meal creates an awesome, vibrant, Insta-worthy look that's just begging to be photographed before you dig in for your first bite. Seafood restaurants in Port Orange and other coastal locations certainly know the benefits of a beautifully-designed, tasty bowl meal featuring fresh fish – and Stonewood is no different! We think our Poke Bowl fits the colorful, delicious bill – layered with sushi-grade rare tuna poke, watermelon radish, cucumber, Asian slaw, edamame, carrots, sesame seeds, and fresh cilantro atop jasmine rice, drizzled with sriracha aioli.
Perfect for Chowing Down
Too excited to dig in to capture a snapshot of your bowl? We completely understand. Plus, bowl meals offer another great benefit to the super-hungry – they're oh-so easy to eat! Just like a salad bowl, these dishes need ingredients that don't require too much maintenance – after all, cutting up something like a hearty steak requires a flat plate surface. Instead, bowls create a perfect mix of ingredients that are perfect for chowing down. To try it out, dig into Stonewood's Salmon Bowl, featuring Ponzu-ginger-glazed salmon atop jasmine rice with lemon oil, baby kale, edamame, cucumbers, radishes, grape tomatoes, scallions, and crispy shallots, drizzled with avocado crema. Yum – expect nothing less than spectacular from your top choice for the best seafood in Daytona Beach and beyond!
Endless Flavor Combinations
One last thing about bowl meals – they're incredible versatile! Bowls can be arranged with endless forms and flavors, drawing inspiration from all sorts of favorite dishes and types of cuisine. No matter your mood, you can easily find a bowl recipe to satisfy your cravings. For example, our Southwest Chicken Bowl adds Sante Fe flavor to your table with chicken atop poblano rice, alongside black bean and corn salsa, pico de gallo, tortilla strips, basil avocado aioli, and jalapeño. It might just be your new favorite dish!
When you're ready to dig into a deliciously-crafted bowl meal from Stonewood, or you're simply looking to trying great seafood restaurants in Ormond Beach and around the state, stop by your nearest location to check out one of these three creations – or anything else off our delicious menu!