Wed, Jul 29, 2020 at 4:30PM
---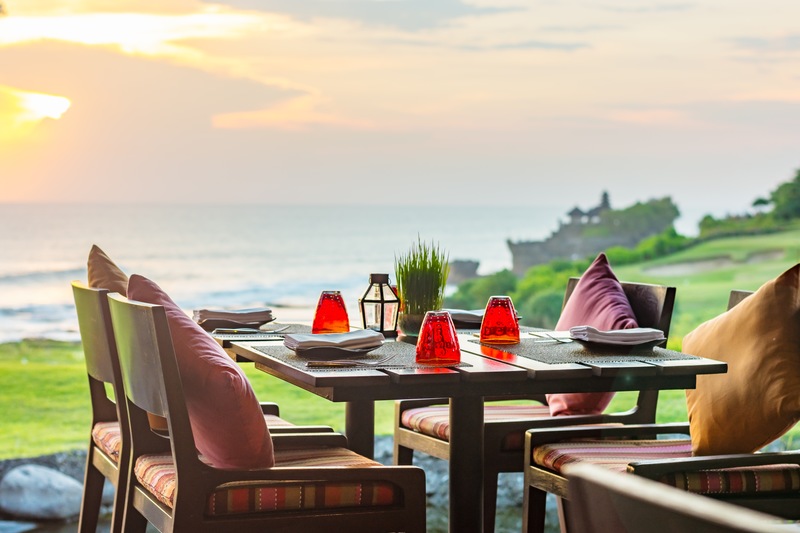 Looking for ways to spice up your summer mealtime routine? It's never been easier to enjoy your favorite Stonewood flavors—from home, your local Stonewood and beyond! Just read on for a few of our favorite places to dig in.
A beachy break
There's nothing like a beautiful beach view to complement the perfect meal. Find your favorite lookout or simply kick back and relax in the sand! Effortlessly shareable seafood favorites like our Spinach, Crab & Brie Dip or Seared Ahi Tuna are the perfect additions to any meal by the water. Throw on your beachy best (think comfy yet classic linens and sandals) to elevate the experience to something truly special, even if it's purely just-because fun!
Backyard picnic
You don't need to travel very far to enjoy a memorable meal. Bring home a Stonewood Family Bundle (complete with Fresh Baked Chocolate Chip Cookies) or have it delivered! All you need to do is spread out the old picnic blanket and relax. If you're dining in the dark, you can even add battery-powered lanterns or string lights, or project a movie on a blank patio wall or white sheet. It doesn't take much to turn an everyday evening into a fun family affair.
Your favorite park
Another great spot to picnic? Your favorite local park! With countless options across the Sunshine State, there's likely a cozy picnic pavilion with a beautiful view right around the corner. It's a great way to enjoy dining al fresco after a day of hiking, strolling by a favorite lake or simply exploring Florida's natural landscape.
Around the fire
Dreaming about those summer campfires of yore? You may not be at summer camp, but you can certainly enjoy all the fun of a flickering fire, spooky stories and, of course, the season's best flavors. (Tip: Stonewood's Oak-Grilled Cheeseburger, Tavern Wings or Family Bundle of Cheesesteak Pasta are sure to inspire campfire memories with every bold, smoky bite!)
Stonewood Private Dining Room
Need a special place to elevate your family's next meal? Whether it be a birthday or back-to-school celebration, Stonewood's Private Dining Rooms give you a cozy, welcoming space to unwind with a delicious meal. You can reserve your space at a Stonewood near you today.
These, of course, are just a few of our favorite places to dig in. What's yours? With Stonewood offering dine-in, delivery and curbside to-go options, enjoying your go-to grilled flavors has never been simpler.