Wed, Jan 02, 2019 at 11:40AM
---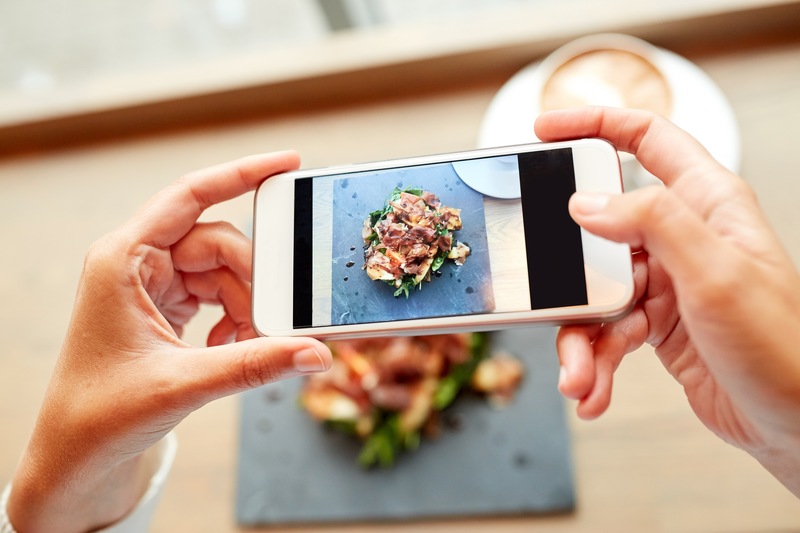 From frozen dinners to fondue and everything in between, our culinary history is often defined by food trends. What's in? What's out? What's here to stay?
While it's a lot to keep up with, a flurry of culinary commentators have released their predictions for what trends we'll see in 2019. Today, we're taking a closer look at those trends… and how they might shake up the dinner table in the months to come. Just read on.
Food from the Pacific Rim
Several sources, including Whole Foods and the Michelin Guide, predict the popularity of Pacific Rim flavors, those carried over from places like East Asia and Hawaii. The region is often characterized by its focus on fresh seafood and vibrant fusions of ingredients in the form of slaws, salsas and other inventive pairings.
Here at Stonewood, you can jump on this trend early! Several of our favorite dishes include influences from the Pacific Rim, including our vibrant Seared Ahi Tuna and Tuna Steak—each brimming with island-inspired flavor and style.
Grazing tables
Hosting a birthday, family dinner or baby shower in 2019? Some outlets suggest skipping the prepared plating setup or catering—and opting, instead, for what they call "grazing tables." According to Pinterest users, there's a growing penchant for this kind of setup, which features an expansive, colorful assortment of foods laid out on a butcher block counter or buffet table. The key? Have all your guests pick from the pile of food to assemble their own plate—so it's sort of like a buffet, minus the serving trays for a more unfussed, natural look that "wows." Grazing table photos feature grapes laden over crackers and charcuterie, loaves of baked bread placed gently on beds of greens, and even dessert assortments clustered next to vibrant fruit medleys. It's a daring feat (you can always start small on a platter, if you'd like!)—but if it means less dishes to wash up after dinner, maybe this trend is onto something!
Snacks 2.0
Whole Food predicts that a new wave of snacks will hit the scene in 2019, paving the way for those with a sophisticated palate, who like to nibble on smaller bites throughout the day. In lieu of the basics, more protein-packed options will become available to this discerning, snack-hungry crowd.
At Stonewood, we couldn't agree more! Popular starters such as our Bleu Cheese Chips or Spinach, Crab & Brie Dip offer the satisfying crunch that our guests love, with the refinement of ingredients like balsamic drizzle, creamy spinach, melted brie and more that upgrade the traditional format to something a little more adventurous.
Protein-packed plants
According to the National Restaurant Association, "veggie-centric" dining will grow in popularity in the year ahead, as consumers search for items that fit their unique tastes and dietary needs. This is a trend we're happy to embrace alongside traditional favorites like our steaks, burgers, and seafood, as vegetarian guests (or simply those who crave the color and crunch of a plate of fresh veggies) should be able to have just as many options for their dinner out. If you're excited about this trend, embrace it with us today! Dig into hearty favorites like our Veggie Quesadilla or Fire-Roasted Vegetables with Quinoa & Farro for satisfying, protein-packed options that are sure to please.
Traditional favorites
Interestingly, even with the popularity of recent foodie trends, the National Restaurant Association predicts that 2019 will see a resurgence of traditional, back-to-basics dishes, too. We think that's a great thing—classics become classics for a reason, after all, and it seems that consumers are hungry for meals that satisfy both their appetite and their sense of familiarity (the foods they ate at home or enjoyed as kids, for example). If this is a trend you love, you can't go wrong with Stonewood favorites like our warm, comforting Chicken Pot Pie or a classic Sirloin Steak.
What do you think—are these trends appetizing and here to stay? Or simply foodie fads? Be sure to let us know below! And as always, whatever food trends may come and go, you can always count on Stonewood to deliver high-quality, deliciously made grill and tavern bites in an atmosphere you've come to know and love.