Tue, Feb 23, 2021 at 12:15PM
---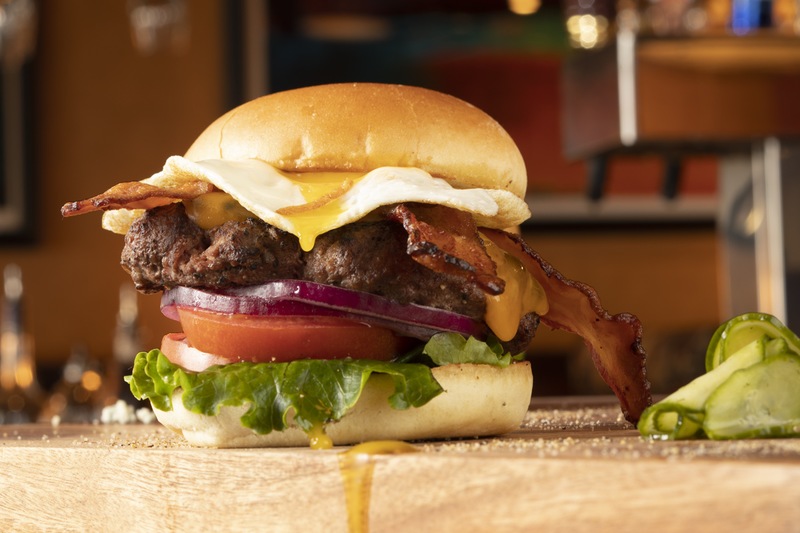 Did you know that February 27th is National Protein Day? This nutrient is so important to our diet, helping us stay fit and healthy by digging into delicious foods like chicken, beef, pork, seafood, and even some vegetables. No matter your tastes, there's plenty of different ways to add protein to your plate to fill your recommended daily intake. As our specialty at Stonewood, we have plenty of delicious meals to help you celebrate this holiday any day you please! Whether you have a taste for steak, salmon, or something else entirely, here's some menu recommendations to help you pick a delicious protein fix.
Chicken Choices
Chicken regularly ranks among America's favorite sources for protein – and, understandably so! This poultry option is an incredibly versatile choice that's both a great addition to any dish, as well as an amazing focal point for a meal. If you're seeking a healthy option or some lighter fare, a salad topped with chicken is a great way to go. Try out Asian Chicken Salad, featuring oak-grilled, ginger-lime marinated chicken breast atop sesame-ginger-dressed greens with chilled sesame noodles, crispy wontons, and an Asian slaw. This dish stands as proof that chicken works great across a huge variety of cuisines!
Alternatively, try some delicious pasta in the form of our Blackened Chicken Pasta, combining chicken with spinach, sun-dried tomatoes, asparagus, rich chardonnay cream sauce, and griddled garlic bread. Or, let chicken take center stage – our delicious, oak-grilled Tuscan Chicken is sure to please with goat cheese, sun dried tomatoes, mushrooms, roasted garlic, fresh herbs, spinach, green beans, artichokes, lemon beurre blanc, and a potato medley.
Burgers and Beef
Seeking out something hearty? At Stonewood, we certainly know our steaks and burgers! Savory, hearty choices like these are a great way to fill your plate and stomach. Sink your teeth into a delicious Bistro Burger or Oak Grilled Cheeseburger, both featuring ½ pound USDA Certified Angus Beef®. Delicious, juicy beef and melty cheese are truly the perfect combination!
However, if you know Stonewood, you know we love a perfectly-cooked steak. Any night is the perfect time to explore our steak menu – featuring an array of different cuts of oak-grilled, aged, corn-fed, Midwestern beef. Whether you opt for a thick, center-cut sirloin, a tender filet mignon, or any selection in-between, you're sure to enjoy an amazing savory meal!
Seafood Selections
Do all your favorite meals come from the sea? Florida residents close to any our 8 Stonewood locations are clearly in the right place – we're a top pick among seafood restaurants in Tampa, Jacksonville, Wellington, and everywhere in-between! A sometimes-overlooked protein source, seafood can be a lean and healthy way to get this nutrient – while also being incredibly delicious. Plus, there's such a wide variety of fresh seafood to explore. Start things off with a delicious appetizer, such as Seared Ahi Tuna or our House Smoked Salmon. But once you're ready for the main course, our seafood selections won't disappoint! You might opt for an oak-grilled, sesame-ginger marinated ahi Tuna Steak, or try out our amazing Cedar Plank Roasted Salmon with apricot mustard and a jalapeño glaze for a delicious kick. Or, to branch out from these larger cuts of fish, you might also be interested in some oak-grilled Shrimp & Scallops with house seasoning and herb butter. Seaside living certainly has its perks!
Starting to get hungry reading about all this savory goodness? We have just the dish to satisfy your appetite. Whether you're looking for Daytona Beach restaurants, Jacksonville dining, or amazing seafood restaurants in Tampa, you'll find what you need at your local Stonewood. Stop in your nearest location or try out Curbside To Go or delivery soon to sample all the protein-packed options we have to offer – and much, much more!