Wed, Dec 19, 2018 at 10:15AM
---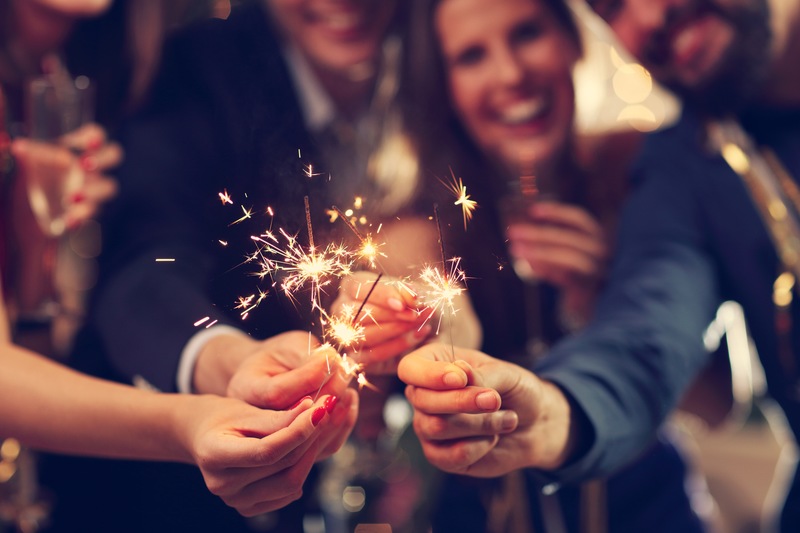 Happy New Year! 2019 is almost upon us, which means it is once again time to reflect, resolve… and, of course, choose your plans for New Year's Eve.
Feeling scrambled? Don't worry—we can help. For Sunshine State locals, there are plenty of opportunities to enjoy this holiday, and we're highlighting a few of our favorites. Just take a look below!
Jacksonville: Game, downtown fun and an icy polar plunge
For our readers up in Jacksonville (and those traveling to the state's largest city for New Year's fun), there are plenty of exciting options to enjoy. Do one or do them all!
First up, you'll want to catch the TaxSlayer Gator Bowl—this year, it's the NC State Wolfpack up against the Texas A&M Aggies. After the big game, stick around to hear live music and, of course, fireworks at midnight! Throughout the evening there will be food trucks, vendors, music and more along the St. Johns River downtown. All in all, it promises to be an exciting event.
The fun doesn't end on New Year's Eve, though. Head to the SeaWalk Pavilion on January 1st to take part in an Atlantic polar plunge! Rushing into the water, no matter how cold, is a great way to begin your year with a bang (and let's face it—our polar plunge promises to be a little more pleasant than those held up north!).
Daytona Beach: Music and fireworks at the beach
Another great New Year's event takes place down the coast in Daytona Beach. Here, gather around the Bandshell for a free concert, performed by an Aerosmith tribute band, and sway to the music and ocean breeze as you count down the minutes to midnight. Once the big twelve-o arrives, and earlier, too, at 8 p.m., feast your eyes on the vibrant fireworks above. The beachside celebration is uniquely Florida, and a definite can't-miss event for those who prefer beach chairs and board shorts over winter coats and ski caps for their New Year's style.
Tampa and Orlando: Theme park thrills
If you find yourself in Central Florida this New Year's Eve, looking for a family-friendly way to ring in 2019, why not head to one of several theme park celebrations nearby? Busch Gardens, SeaWorld, Universal and Disney World all offer their own spin on countdown fun.
Some other ideas…
Cozy cap-off
Prefer to call it an early night? You can't go wrong with a family dinner at Stonewood followed by home movies and at-home party favors. This cozy night in is the ideal for those who believe a New Year is best begun with a good night's rest!
Bright-and-early start
On the other hand, early risers might prefer to begin their year as bright and early as possible. Why not head over to your favorite East Coast beach spot, grab some coffee and watch the first sunrise of 2019? You can stick around as the sun moves to the center of the sky—make sand "snowmen," ride the waves or simply sit back and enjoy the view while thinking about your New Year's resolutions. Here's a hint—if one of your resolutions was to spend more quality time with the family, you're already off to a great start.
Where will you be when the clock strikes midnight on January 1st? Wherever you roam this holiday, be sure to begin your evening with a delicious dinner at Stonewood to cap off 2018 in style. We wish you and your family a very Happy New Year!