Mon, Jun 29, 2020 at 3:15PM
---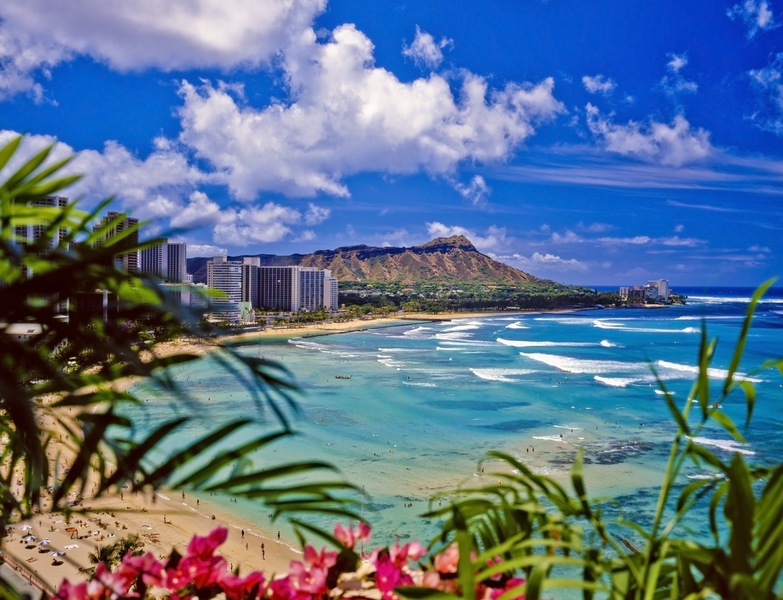 This summer, you may be spending more time at home when you'd usually be driving (or flying!) to your favorite vacation destination—but here at Stonewood, we'd like to help you enjoy a delicious culinary getaway without, well, getting away! Read on to see a few flavorful dishes that will help transport you, bite after bite, to the lively locales that inspired them.
Cape Cod, Massachusetts: New England Clam Chowder
Cape Cod is a beloved summer vacation spot for New Englanders and those across the country. It's beautiful coast and breezy beach town vibes help inspire the spirit of summertime to all who walk through, whether they're digging into some delicious local seafood or savoring an ice cream cone from a local sweet shop. Even if you can't get away to Cape Cod this year, you can still enjoy one of its most beloved exports here at home: New England Clam Chowder! This warm, creamy seafood dish pairs perfect with a Sunshine State summer storm; it also works as a delicious culinary balm to post-pool day sunburn, when you crave something simple and satisfying while lounging around indoors.
Philadelphia, Pennsylvania: Cheesesteak Pasta
Philadelphia is another popular destination for families, offering a chance to visit national landmarks like the Liberty Bell while soaking up local culture in all its forms—including, of course, the delicious Philly Cheesesteak. You may not be able to visit a local cheesesteak spot in person this summer, but you can certainly bring home a dish inspired by its gooey, cheesy, hearty goodness. Our Stonewood Cheesesteak Pasta features marinated ribeye and tenderloin cuts atop tender cavatappi pasta, caramelized onions, mushrooms and green bell peppers in a creamy cheese sauce, and can be enjoyed as a Family Bundle alongside Bread & Butter, a Family Salad and Fresh Baked Chocolate Chunk Cookies! It's a sweet, satisfying, stay-home alternative to your summer vacation—but when you're surrounded by the right people, it doesn't really matter where you are.
Myrtle Beach, South Carolina: Southern Fried Shrimp
We're venturing down the Atlantic coast for the next stop on our culinary getaway! Myrtle Beach, South Carolina is home to Southern charm and gorgeous on-the-water fun, a popular vacation spot for families across the Southeast and beyond. Lowcountry seafood flavors are sure to help transport you, if even just for a meal, to the beautiful beach destination. Try our Southern Fried Shrimp, featuring a flavorful pineapple chili sauce and your choice of side, to experience what makes this slice of the country so seriously delicious.
Santa Fe, New Mexico: Southwest Chicken Bowl
The quintessential Route 66 road trip is a dream for many families looking to explore a wide, diverse swath of American life and landscapes—and one of its most popular destinations, Santa Fe, is a treasured stop along the way featuring breathtaking mountain views, one-of-a-kind adobe homes and, of course, delicious Southwest flavors. Experience a slice of Santa Fe life with our Southwest Chicken Bowl, a hearty blend of Santa Fe style chicken breast, poblano rice, black bean & corn salsa, pico de gallo, tortilla strips, basil avocado aioli and jalapeño.
Honolulu, Hawaii: Poke Bowl
A trip across the Pacific to the beautiful Hawaiian islands is the summer vacation of a lifetime—and as you plan your dream getaway to this Pacific gem, you can fuel up at home with some of its most characteristic flavors. Our Stonewood Poke Bowl delivers a delicious medley of sushi grade tuna poke alongside jasmine rice, an Asian slaw and other island-inspired ingredients for a fresh, flavorful experience.
Rome, Italy: Bruschetta
Featuring vine ripe tomatoes, garlic, aged parmesan and balsamic dressing atop griddled garlic bread, Bruschetta is the perfect start to your Stonewood meal—and the ideal way to "get away" to Rome! Did you know that a version of this beloved Italian dish was first enjoyed in Ancient Rome, where olive growers would test out their freshly pressed olives' oil on warm bread?
Florence, Italy: Tuscan Chicken
Another Italian gem (the country is a culinary giant, after all!), Florence is the artistic heart of Tuscany. Here, you can imagine yourself exploring the Piazza, admiring the famous red dome of the Cathedral of Santa Maria del Fiore, and, of course, digging into delicious local flavors like those you'll find in our Tuscan Chicken, now available as a Family Bundle: oak-grilled chicken, goat cheese and sun-dried tomatoes alongside a medley of fresh veggies and herbs for a hearty Mediterranean experience.
Just like a summer vacation, these delicious dishes offer a break from the everyday—a chance to dig in, enjoy some quality family time and learn something new! We hope you enjoy these flavors and more all summer long with Stonewood.