Fri, Nov 22, 2019 at 11:20AM
---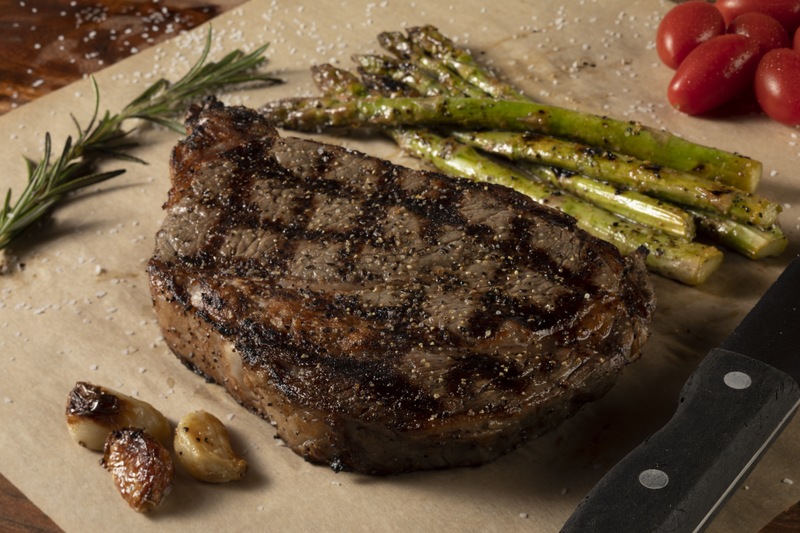 The holidays are finally here! For many of us, the most wonderful time of the year is also the busiest—but there are plenty of delicious ways to slow down and savor the season with those who matter most.
Just read on as we share a few of our favorite tips!
Prime Rib
When you think "slow-roasted," your mind might just jump to this classically decadent dish. Our Prime Rib is cooked slowly to ensure the best possible flavor and texture—so that every bite is as moist, tender and mouthwatering as you remember. Lots of love and time go into crafting our Prime Rib's delicate flavor, so spend some time enjoying it, too! This dish is your invitation to kick back, relax and indulge in a truly satisfying meal that's fit for both holiday feasts and just-because celebrations alike.
Prime Rib French Dip
Your favorite Prime Rib flavor in sandwich form? Yes, please! Alongside gooey imported Swiss and au jus for dipping, this handheld spin on a deluxe dinner classic offers a new yet equally enjoyable way to dig in—to slow down and savor the dish before you and take a break from the holiday scramble, even if just for an hour or two!
Steak
The slow, leisurely pace is perfect for enjoying the holiday season without feeling frantic—as it turns out, it is also the perfect approach to creating a delicious steak! Our steaks are all aged to perfection, as the passage of time allows for the meat's muscles to break down and make for the more tender, concentrated flavor that you associate with Stonewood steaks! Whether you're enjoying a Ribeye, Sirloin, New York Strip or Filet Mignon, you can count on a truly soothing, satisfying experience in every bite—a reminder to relax and enjoy the moment, and every moment throughout the season ahead, too.
For slow, savory goodness at home…
In addition to enjoying slow-roasted and perfectly aged flavors here at Stonewood, you can carry on the philosophy at home! A slow cooker is your friend when it comes to prepping rich stews and tender meat that falls apart with every forkful—plus, not only will the texture be perfectly moist, but the warm, welcoming aroma will slowly build up and fill your space with the truly unmistakable scent of home. (Tip: On cold days, your slow cooker can also be used to whip up a deliciously creamy hot cocoa. Add some marshmallows for serving and you're good to go!)
Another slow, simmering favorite can be prepped on the stovetop—but in this case, it's not for eating! Simply simmer water, orange rinds, apple cores, cinnamon and other fall spices in a saucepan and let your home be filled with the aroma of festive goodness. Later on this season, you might even consider concocting mixes with peppermint extract and other seasonal ingredients to really embrace the holiday spirit.
This season, slow down and savor the flavor! A perfectly aged steak, slow-roasted prime rib or homemade stew is sure to help you unwind and enjoy a break from the hustle and bustle of holiday season.