Tue, Apr 20, 2021 at 4:58PM
---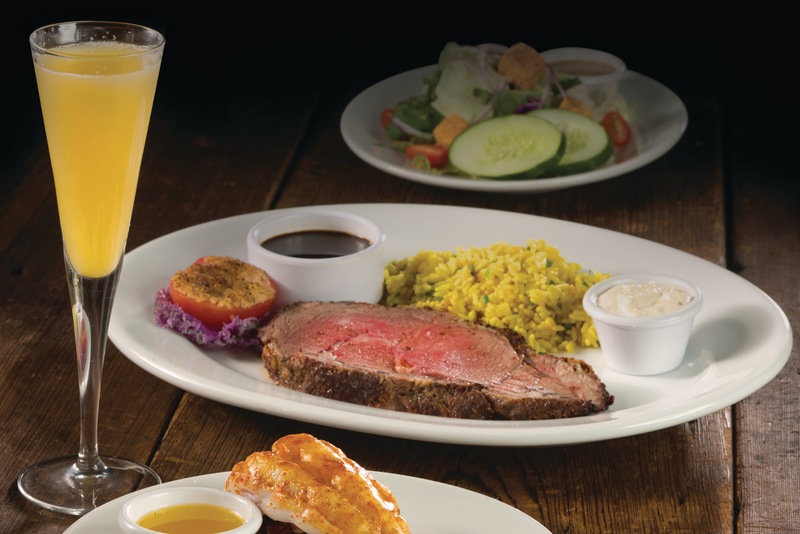 Slow-roasted, juicy, delicious, and savory – prime rib is a celebratory holiday staple and one of the best ways to swap an ordinary dinner for a bona fide event! While prime rib is a perfect choice for a special occasion, it's just as good to indulge in for no particular reason at all. But, if you're looking for an excuse – or just exploring new places to eat in Ormond Beach and beyond – start with the upcoming National Prime Rib Day on April 27th! As we gear up to celebrate the occasion, read on for some basic know-how to better enjoy this incredible cut of beef.
Prime Rib 101
What makes a great prime rib, anyway? The cut is actually named for its location – it comes from the primal rib, known to be one of eight primal beef cuts. Here, the muscles are notably tender and not heavily used. The prime rib you eat usually comes from the 6th to 12th ribs, located behind the shoulder. You might have also heard this cut referred to by a different name as a "standing rib roast" – and this refers to the position in which it's roasted, "standing" on the bone.
What Makes it Taste So Good?
Several things set this specific cut of beef apart. First, prime rib is known to have plenty of marbling, or intramuscular fat, which provides flavor and moisture to the meat. If that delicious fat wasn't enough, the cut also features an additional fat cap sitting on top, which is helpful for protecting the meat while it is cooking and incorporating more tasty flavor. When prime rib is aged, like we do at your local Stonewood Grill & Tavern, this intensifies the flavor even more. Plus, our signature blend of seasoning is the perfect match for its amazing savory taste. When prepared, prime rib is slow cooked and often seared on the outside. As all these elements combine, you get the delicious, crowd-favorite taste of prime rib!
Dig Into Savory Flavor at Stonewood
Stonewood's signature Prime Rib comes from corn-fed Midwestern beef and pairs perfectly with horseradish sauce and rosemary au jus. Check in with your favorite Stonewood location on when best to enjoy it, as availability may be limited!
Celebrating National Prime Rib Day might just be the perfect occasion to treat yourself to some hearty, savory goodness – in the form of this iconic dish or any of our other incredible hand-cut, oak-grilled steaks! Floridians won't have to travel far to enjoy the delicious dining they crave. Visit any of our amazing 8 Stonewood locations today – with restaurants in Daytona Beach and Ormond Beach, as well as statewide – or explore the Curbside To Go or delivery options that work best for you. We look forward to safely serving you!