Thu, Oct 17, 2019 at 2:20PM
---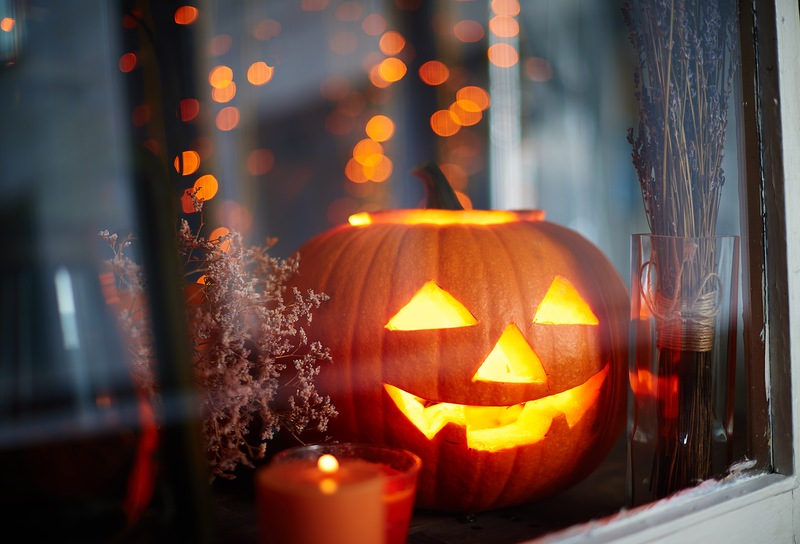 Happy Halloween! From pumpkins to pillowcases full of candy, this holiday is all about fun flavors—and, of course, scary monsters. Combine the two with a monster-inspired menu for your Halloween dinner! Just read on to see a few of our favorite picks.
Follow Frankenstein's lead with a vegetarian-friendly meal
Everyone knows Frankenstein's Monster—the terrifying, pieced-together "person" made in a laboratory. He is one of the most recognizable figures of Halloween, but what many people may not know is the Frankenstein's Monster is actually a vegetarian! In Mary Shelley's famous novel, Frankenstein's Monster (a.k.a., The Creature) delivers a speech in which he describes his diet, saying that "acorns and berries afford me sufficient nourishment" and that he will seek out these sources of food in lieu of lamb and other meats. It's easy to follow in The Creature's lead this Halloween! Simply dig into vegetarian-friendly dishes like our Fire Roasted Vegetables with Quinoa & Farro, a colorful combination of field-fresh eggplant, yellow squash, zucchini, marinated asparagus, red peppers, red beet puree and a five-grain medley.
Of course, you can also try to emulate the diet of Dr. Frankenstein himself. When he was not busy in his lab making monsters, he was probably out enjoying some of Bavaria, Germany's classic culinary fare—including pretzels! Pretzels originated in Germany, so you can't go wrong by enjoying some of our fresh-baked Pretzel Bread before your meal as part of a delicious monster-inspired menu.
Embrace your inner werewolf with a hearty, meaty meal
The werewolf is another world-famous monster, known for turning into a ravenously hungry wolf during the full moon. Halloween doesn't fall under a full moon this year, but you can still indulge your love of hearty meats here at Stonewood—try a classic Steak or Prime Rib for a meal that even the werewolf himself would be proud of.
Ward off vampires like Van Helsing
We know that vampires like Dracula prefer blood as their "food" of choice, so why not try eating like the professor, Van Helsing, instead, who first appeared in Bram Stoker's classic novel Dracula? As a professor, he used his vast knowledge to create a protective shield against Dracula in the form of garlic, which was said to have warded off vampires. In the book, he simply uses the garlic plant—but this Halloween, why not take it a step further and enjoy garlic on your plate? Our Bruschetta is a delicious Italian starter that pairs garlic (and garlic bread) with vine-ripe tomatoes, basil, aged parmesan and house-made balsamic dressing for a fresh, invigorating first course. You can also enjoy our garlic-marinated Stone Bits, Roasted Garlic Whipped Potatoes, and many other dishes where this powerful herb plays a key role!
Enjoy a Halloween dinner with friends
Whichever monster is your muse, satisfy your appetite at Stonewood this Halloween! Call your friends and leave a bucket of candy by the door—this Halloween, it's all about trick-or-treating yourself to a truly memorable meal with monster-inspired flair. We can't wait to see you soon!