Fri, Nov 22, 2019 at 11:26AM
---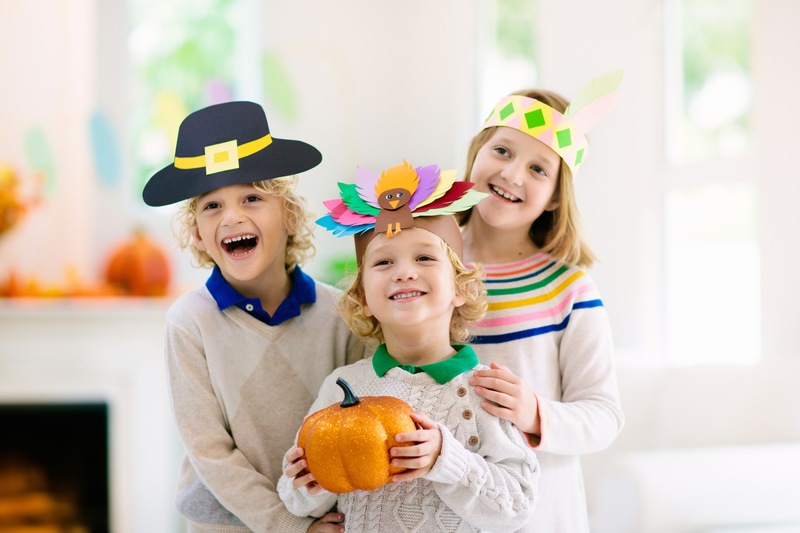 Happy Thanksgiving! The most delicious day of the year is right around the corner, and there are plenty of ways to enjoy the holiday with family. Take a look below as we share our guide to Thanksgiving Day fun.
Participate in a Thanksgiving Day 5k
What is it about Thanksgiving Day 5k runs that pair so perfectly with a hearty meal? Maybe it's that all the exercise works up an appetite for the delicious feast ahead—or that running for a good cause helps us appreciate the true meaning of Thanksgiving, all while spending quality time with the people we love! (Of course, here in Florida, these runs are often a great way to enjoy beautiful fall weather, too.) Whatever your reason may be, there are plenty of Thanksgiving Day 5k runs to enjoy across the state, from Tampa's Goody Goody Turkey Gobble, to the Seniors First Turkey 5k Trot through Downtown Orlando. Find an event near you and enjoy a brisk, invigorating start to your day of fun.
Spend time in nature
Even if you're not participating in an organized event, Thanksgiving is still a great time to spend some quality time outdoors. Head to the beach and build sand "snowmen," take a walk by the water or enjoy a family bike ride.
Give back
Thanksgiving is always a great opportunity to give thanks for what you have, and give back to those who have less. Local churches and food banks are good places to start, as many organizations will be hosting dinners for the community on Thanksgiving and you may be able to help with preparing or serving food. You can also use Thanksgiving as an opportunity to assemble your own gift baskets or care packages with the family! Plus, many of the events you might have already planned on attending (such as those fun Thanksgiving races) are already geared to benefit the community, so you can have some fun and feel good about doing it.
Start a new tradition
Thanksgiving is all about traditions, so add to the celebration by starting your own! A few fun ideas include…
A Thanksgiving dessert contest (all in friendly fun, of course)
Gathering kids together for Thanksgiving crafts (the perfect way to pass time as they wonder when dinner will be ready)
Starting a "gratitude jar," which can be filled throughout the year with notes of people, moments and memories you are thankful for. Then, open it every Thanksgiving and relish in the gratitude of the day.
Enjoy a delicious dinner—no prep required
With so many fun activities to enjoy on Thanksgiving, you may not want to spend all day preparing food! Fortunately, you don't have to. Here at Stonewood, you can book a table to enjoy a traditional Thanksgiving meal (featuring hand-carved turkey and all the trimmings) for the ultimate holiday celebration—plus, the perfect atmosphere for enjoying time with family, sharing what you're thankful for, and savoring the spirit of the holiday.
We hope that you and your family enjoy a fun, delicious Thanksgiving filled with plenty of meaningful memories!