Fri, Dec 17, 2021 at 5:35PM
---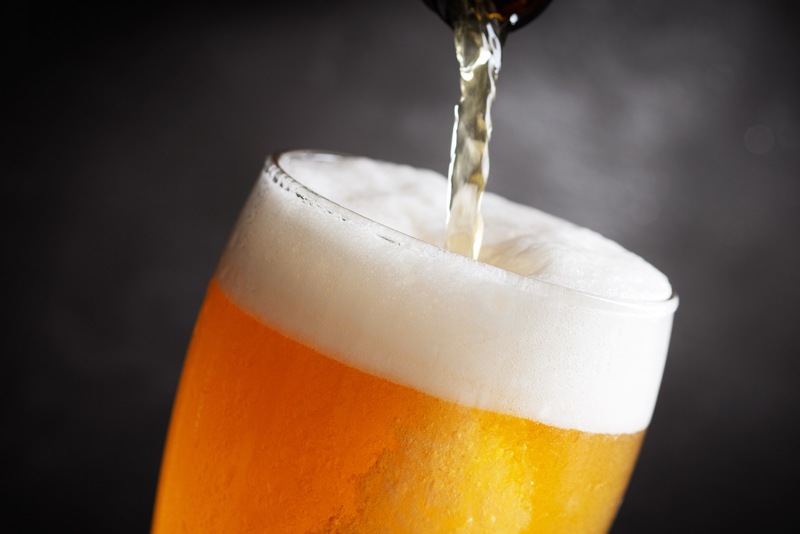 A great meal isn't complete without a refreshing drink that complements the flavors of your food. Some drinks are better paired with savory dishes, and others balance out sweet flavors perfectly. It can be difficult to know exactly what combination to order just from looking at a menu.
We have compiled some of the best complimentary flavors for your palette in these food-and-drink combinations. Your tastebuds will thank you after you devour your delicious meal and sip on your refreshing beverage.
Seafood and Wine
Seafood is usually prepared with a lot of butter and oil, making it a savory, flavor-packed dish. That being the case, surf dishes pair best with a light and refreshing beverage. Wine can add a citrusy tang or light carbonation to your seafood meal, rounding out the flavor profile.
Buttery or Oily Seafood
The dry tang of white wine balances out the oils and butter often included in seafood dishes. Because white wine has a harsher aftertaste, it is a good palate cleanser in between buttery, salty bites of seafood. The fatty flavor of butter and oil match perfectly with the slight citrus taste of white wine.
Smoky Seafood
If you are enjoying a more salty, smoky seafood dish, any type of sparkling wine will complement these flavors. The bubbly refreshment combines with the smoky flavor to create the ultimate savory seafood experience. Champagne is a popular choice for saltier seafood dishes because it has a lighter flavor profile than red wine.
Steak and Dark Liquor
While red wine has long been the companion to steak dinners, you might enjoy a more caramelized flavor with your ribeye. Steak brings a salty grilled aura to your taste buds, and dark liquor complements this with notes of hickory and caramel.
As steaks are cooked to rarer temperatures, they become more savory and create a fuller flavor profile. This pairs well with a stronger dark liquor, like scotch.
Some examples of dark liquor that pair well with steaks include:


Whiskey
Bourbon
Scotch
Rye
If you want the whole savory experience from your steak without an overpowering drink, the proper dark liquor can round out the dish perfectly.
Sandwiches and Mixed Drinks
Whether you opt for a burger or the chicken club, carbonated mixed drinks pair well with sandwiches. Most sandwiches have a slight starchy flavor from the bread combined with the savory or vinegary toppings in between. This can be a bit of an overload, so a sweeter mixed drink with a bubbly texture can balance sandwiches out perfectly.
Your bartender will know a host of cocktail mixtures to bring you sweet, bubbly, refreshing goodness with your flavor-packed sandwich. Vodka or flavored liquors are often the choice liquor for these mixed drinks, but you can customize your drink to suit your preferences.
Tasty Food and Drink Combinations at the Best Restaurants in Jacksonville
If you're looking for Jacksonville restaurants with flavorful food and drink combinations, Stonewood Grill is an excellent option for your night on the town. As one of the staple restaurants in Jacksonville, we offer savory, salty, smoky, delicious seafood and meat dishes and premium cocktails for our guests.
You can use our food and drink combinations as a guide when visiting restaurants in Jacksonville to explore the best of what the menus offer. Your taste buds are in for a delightful experience with these perfect pairings!