Wed, Sep 18, 2019 at 12:40PM
---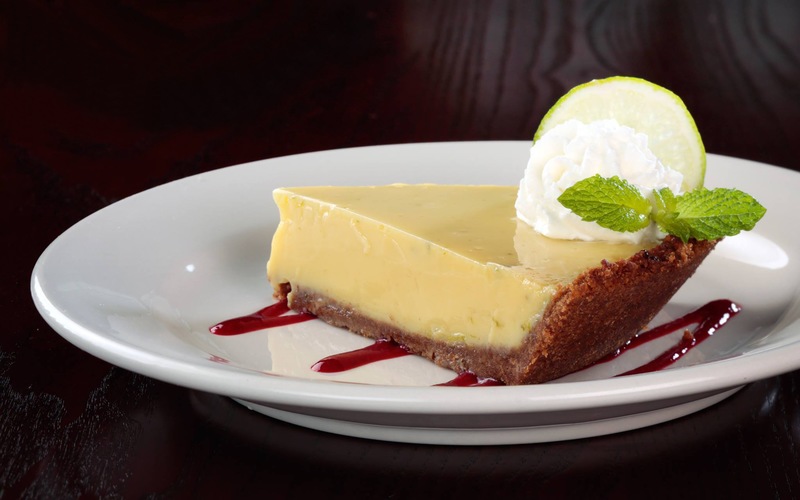 With a color that matches Florida's penchant for lush, pastel scenery—and a flavor that cools the senses—Key Lime Pie was made for Sunshine State sensibilities. Now, in honor of National Key Lime Pie Day on September 26th, we're taking a trip down to Key West, where this famous, flavorful pie first came on the scene.
Read on as we embark upon this delicious adventure!
Trace the origins of Key Lime Pie
If you're a Key Lime Pie connoisseur, you'll want to explore the place where the first slice came to be! And that place might just be the water.
Key West's gorgeous waters serve as the backdrop to everything from snorkeling to fishing to water sports and, as it turns out, whipping up a delicious pie. Or at least, an early version of it. According to some stories, Key West sponge fishermen who used key limes, eggs and canned milk to prepare an easy-to-enjoy dessert on board.
The modern Key Lime Pie recipe hasn't actually grown too much more complex than this original recipe, besides some quick time in the oven for setting all the ingredients together. And we're thankful for that. Key Lime Pie's simple yet satisfying flavor profile is what makes it such a treat more than 100 years after its invention!
So bring a slice by the water and enjoy the same view those sponge fishermen did many years ago—or visit the Key West Shipwreck Museum to get a sense of how they might have lived.
Visit a Key West cultural landmark
Another must-do spot while embarking upon your Key West adventure? Ernest Hemingway's home! The famous American author enjoyed (or, rather, helped define) the quintessential Key West lifestyle: spending days fishing on the water aboard the Pilar or writing novels on his typewriter, surrounded by the warmth and sunshine of his Old Florida digs; nights, kicking back at the Key West bar Sloppy Joe's.
While Hemingway wasn't specifically known for his love of Key Lime Pie, it's hard to imagine that he spent any time in Key West without enjoying the delicious dessert once or twice—he was born in 1899, after all, at the turn of the century when Key Lime Pie was first coming onto the scene!
Visiting Hemingway's house is like stepping through history. You will be greeted by an Old Florida façade, a beautifully designed two-story home replete with a wraparound balcony porch and classic window shutters that, incidentally, sport a key lime-esque yellow-green coating. The whole property is surrounded by lush trees, lending an airy, back-to-nature feel to your visit. Step indoors to discover the setting where great stories where written—a setting that many six-toed cats, descendants of Hemingway's own pet, still live today!
There's something for everyone here. History buffs will enjoy discovering a piece of the past (incidentally, Hemingway's home was the first in Key West to have an in-ground swimming pool). Literature lovers will savor the chance to see the place where Hemingway wrote some of his most well-known work. And, of course, those who are passionate about Key Lime Pie and all things Key West will love the chance to see Hemingway's kitchen, and dream about the delicious dishes and desserts that might have been enjoyed there.
Cap off the day with a classic dessert
Craving Key West flavors closer to home? Enjoy a slice of paradise at Stonewood locations across the Sunshine State! Our House-Made Key lime Pie is classically refreshing, prepared with a graham cracker crust and a tart, tangy filling. We complete the experience with whipped cream and lime for a truly satisfying sweet. (As far as wines go, pair your Key Lime Pie with a dry white to fully flesh out its sweet, citrusy flavor! Pinot grigio and sauvignon blanc are two go-tos for this type of dessert.)
For even more fun with key limes, try translating the classic pie flavor to other treats! You can craft a Key Lime Pie martini, for example, or refrigerate Key Lime Pie bars for an easy on-the-go treat. Of course, when you're craving a slice of the real deal, be sure to swing by Stonewood on National Key Lime Pie Day and all year long. We just can't get enough of this Sunshine State favorite!