Mon, Aug 20, 2018 at 1:30PM
---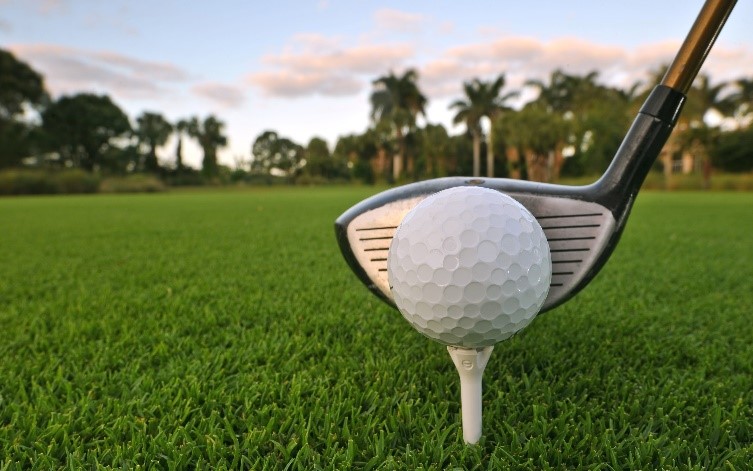 This National Golf Month, you don't need to travel far to see some of the world's most beautiful courses—they're right in your backyard!
Golf has long been a favorite sport of Floridians, who take advantage of the state's made-for-golf landscape— with flat terrain, gentle slopes, and gorgeous palm-lined vistas—year-round.
In honor of National Golf Month, we're embarking on a Stonewood staycation: a trek around some of the Sunshine State's most beloved courses, so that you might find a spot close to you! (Hint—you will.) Save the plane tickets for another adventure. This one calls only for a golf cart and your best clubs…
Daytona Beach Golf Club, Daytona Beach
Daytona Beach and the surrounding Volusia County area offer stunning examples of golf courses that fit your life—not the other way around! Accessible and beloved for their location (including some that are in gorgeous course-view neighborhoods), they add a sense of fun and leisure to the region.
One of our favorites? The Daytona Beach Golf Club! Featuring a South Course crafted by beloved golf course designer Donald Ross, the club offers splendid views of Florida oaks and pines. Denser tree cover and added spots of water characterize the North Corse, where a rewarding challenge awaits. The entire experience is barely removed from the shores of the Halifax and the wafting sea breeze. Here, it's no overstatement to say you're golfing in paradise.
St. Johns Golf & Country Club, St. Augustine
The scenic, historic streets of St. Augustine provide a worthy family vacation at any time of year—and here, too, the ocean is never far away!
What might you have missed on your first vacation or field trip here? The wealth of golf opportunities that abound—in this quiet ocean city somewhere between Daytona Beach and the downtown scene of Jacksonville…
St. Johns Golf & Country Club is one must-do destination. The scenic, natural expanse was crafted from a pine forest—with beautiful, towering trees still standing tall and lending an out-of-the-way air to your game. As the day dips toward sunset, you'll see beautiful colors swirl over the trees and pronounced waterways that run through the course—and the nearby St. Johns River–making late-in-the-day tee times worth the wait.
Bonus: World Golf Hall of Fame, St. Augustine
While it isn't actually a golf course, this is another St. Augustine stop worth seeing while you're in town! It's a treat for golf buffs who want to learn more about their favorite sport and its homegrown history. See beautiful exhibits dedicated to some of the game's real greats—including the late Arnold Palmer—and explore the history of golf as it can be traced centuries back to the rolling hills of Scotland. Other immersive experiences include an IMAX film and on-site putting course, perfect for testing your skills in a one-of-a-kind environment, activities the whole family can enjoy.
Old Memorial Golf Club, Tampa
Tampa was named one of the country's greatest golf cities by Golf Digest—and courses like that of the Old Memorial Golf Club prove why! One of the best courses in the Sunshine State (another Golf Digest honor), the club offers pristine facilities and a back-to-nature feel you're sure to love while traveling Florida's West Coast.
Sandy bunkers and ample water provide a welcome challenge and a serene, natural environment reminiscent of Tampa shores just a quick trip westward. Catch the sunset and a delicious dinner after a long day on the green—it's all within reach at this Gulf Coast gem.
Seminole Golf Club, Juno Beach
Rated the number-one golf course in Florida, this Juno Beach gem—located in South Florida's Palm Beach County—is a true treat. Another Donald Ross design, Seminole Golf Club offers a chance to play in unspoiled Florida paradise. Palm trees tower over the cleverly designed course, where bunkers are as attractive to the eye as they are a challenge to play. Some brilliant design by work by Ross promises an exciting experience—a counterclockwise hole layout, for example, ensures that you have to work with (or against) the wind in exciting, ever-changing ways.
As such an esteemed course, Seminole Golf Club is naturally tough to get into—famously so, in fact. But as they say, when you shoot for the moon you land among the stars… and the same holds true here in Palm Beach! The county is home to some of the state's most beautiful courses, so your trek here will not go to waste—in fact, it might be one of the best trips you take this year.
Of course, after a long day of golf, you can't go wrong with a bit of sustenance—perhaps in the form of a celebratory dinner at Stonewood? All of today's courses are little more than a swing and "FORE!" away from a local Stonewood destination, so pairing the two is as easy as could be.