Mon, Aug 20, 2018 at 1:26PM
---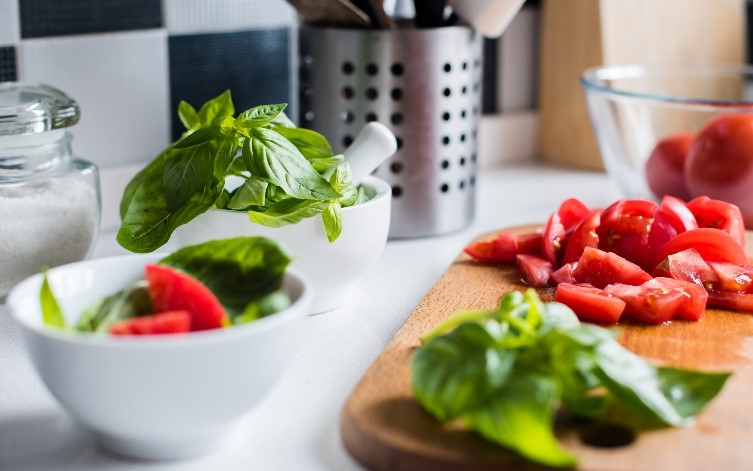 If you've recently enjoyed lunch at one of our select Stonewood locations, you might have tried one of our favorite dishes: a delicious bowl.
Whether your style is Salmon, BBQ, Southwest Chicken or Poke, you know that these bowls are just the solution for midday fuel-ups… and they've got some savory flavors to boot!
The bowl is the perfect container for dishes that can't help but spill over—that naturally includes soups, but today it's becoming more and more common to see everything from hearty meat, veggie and grain combos or even smoothies served in this classic piece of kitchenware.
So… what's the secret to achieving a bowl dish that looks as good as it tastes? Read on for a few key tips!
Start with the right bowl: a combination of style and function
When cooking up a lunch bowl at home, all the magic starts with one thing: the right bowl! There are a few key considerations to keep in mind as you shop, or scour the cupboards for the right piece…
- Size: Consider what you're cooking up—saucy pasta dishes can benefit from deeper bowls with high sides, keeping all the good stuff inside. Salads and other veggie-based bowls can get away with lower "walls," but could really use some serious surface area (so choose a larger bowl, or one with a higher diameter). You're not necessarily eating more food, but uncooked veggies, especially greens, tend to take up some volume, so you'll want room to dig around.
- Style and durability: Depending on your kitchenware, you'll probably use a different set of bowls for your dinner party than you do for the kiddos' meals! Shatter-proof, rough-and-tumble bowls are perfect for casual everyday use. Some even come with a cover, so you can take your meal on the go!
Layer up
Now comes the fun stuff—the actual food!
Crafting the perfect lunch bowl is a process that happens in layers. This is key, since it lets you scoop up all the tasty layers of your meal with every forkful.
First up, your grain base—that will probably be rice, pasta, quinoa, perhaps a five-grain medley like the one you'll find in our vibrant Salmon Bowl. Since the grains are smaller (and you have more of them), they provide the perfect foundation for lighter ingredients on top.
Next up, your greens—lettuce, spinach, etc.—or any larger pieces that you can create a sort of bed or middle layer with.
Your proteins can rest on top—they're the star of the show after all! In our Poke Bowl, for example, the vibrant hue of the tuna catches the eye and sparks the appetite.
To cap it all off, you can sprinkle in those smaller ingredients—veggie bits, beans, onions, you get the idea! They add a colorful character to your meal and will fall through the nooks and crannies, filling your bowl with those delightful bursts of texture you crave. Top it off with your cheese, dressing or salsa and enjoy!
Earn some extra points…
You can earn some extra "style points" by adding pizzazz to your bowl. If you have lots of colorful mix-ins, for example, arranging them in a vibrant rainbow pattern is a fun way to brighten things up—and when it comes to silverware, don't be afraid to swap your fork for a pair of chopsticks for an authentic feel.
We hope that these tips help you craft the perfect bowl! For some inspiration—or just to ease a hearty appetite—be sure to stop by for lunch in Sarasota, Tampa, Brandon or Daytona real soon.