Wed, Jul 05, 2017 at 9:50AM
---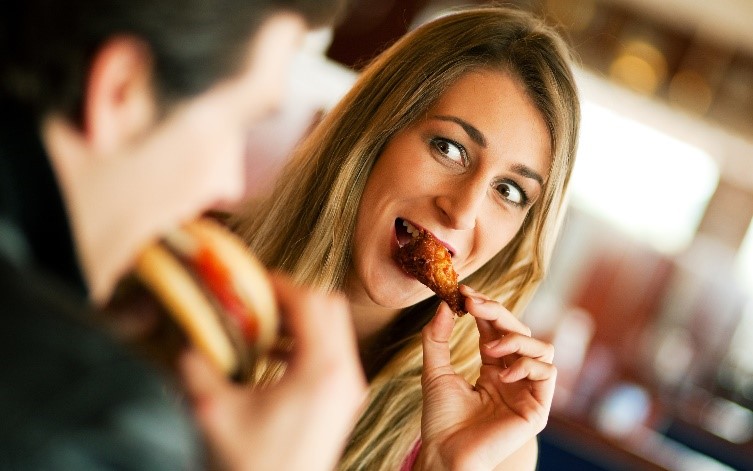 Whether it's at the dinner table or a summertime pool party, there's a reason why chicken wings are often first snack to be gobbled up. They're effortlessly delicious.
But there might be more to the chicken wing than meets the eye! With National Chicken Wing Day coming up on July 29th, we're sharing a few fun facts about this beloved finger food. Take a look.
They're an American favorite…
We probably didn't need to tell you this, but chicken wings are a ubiquitous hit among Americans. Maybe that's because they offer a little something for everyone—whether you have a big appetite or just want a snack, crave something spicy or a little more toned down, there's a plate of wings waiting for you.
Just how much do we love wings? Well, as a country, we ate around 1.25 billion of them for Super Bowl XLIX alone!
An interesting aspect of wings is that their popularity varies from coast to coast. Out west, for example, diners are 34 percent less likely to opt for wings with their meal. It seems that a lot of the country's wing consumption numbers are focused further east!
… and a national pastime of sorts
You know about the Super Bowl… but what about the Wing Bowl? For wing fans, this is just as momentous of an event. On the Friday before Super Bowl Sunday, competitors hash it out to see who can eat the most wings in 30 minutes. 2017's winner, Bob Shoudt, ate an incredibly impressive 409—however, the all-time winner remains 2015's winner Patrick Bertoletti who chowed down a whopping 444 wings!
Why do we eat chicken wings with celery?
You may be wondering why chicken wings are so often served with celery, carrots, and a tangy dressing like ranch or bleu cheese. While part of the reason may simply be attributed to "that's the way it's always been done," (the creator of the Buffalo wing, Teressa Bellissimo, did it this way), it actually makes a lot of culinary sense. The celery and carrots are different, taste and texture-wise, from the wings, helping you to cool off as you eat and balance out the flavor. As far as bleu cheese, it's just a delightfully tangy complement!
Has all this chicken wing talk inspired a craving? Don't worry—we can help! Stop by Stonewood for a plate of our popular Tavern Wings, which we toss in a mild sauce before pairing with celery, carrot sticks, and tangy bleu cheese dressing.
Make tonight extraordinary! Each of our 10 Stonewood locations has its own unique community flair--but they all commit to the same excellence in fine ingredients and kitchen expertise. Find a Location and be sure to Sign Up for our E-Club for news and special offers!