Mon, May 23, 2022 at 4:20PM
---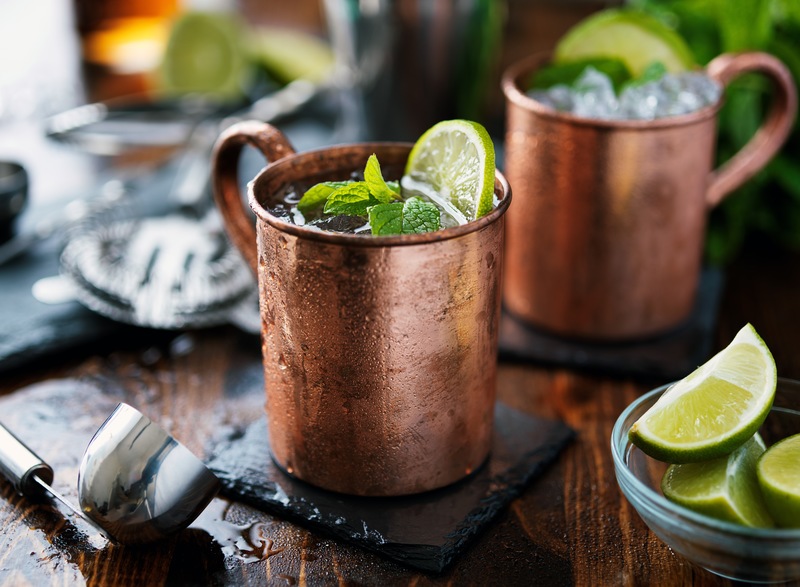 Summer is nearly here, and Jacksonville restaurants are ready to bring fresh cocktails to the table — even if it's your table! No matter your taste, we have something for everyone in our cocktail bundles. Our beverage discounts help you serve delicious drinks for the whole group. Here are some of our favorite drink bundles in celebration of the season.
Mimosas
The light citrus flavors of mimosas make them the classic Sunday brunch beverage. For $30, you can get enough mimosas to serve four people. You can choose from orange juice and cranberry juice as your base. We add a bottle of bubbles to keep your drinks refreshing.
This bundle deal is perfect for lunch with the girls or a Sunday afternoon after a night of fun. Swing by one of the best restaurants in Jacksonville and enjoy the fresh taste of summer with our $30 mimosa bundle deal.
Moscow Mules
When you think of the flavors of summer, chances are you picture fresh notes with hints of citrus. Our Moscow mules combine vodka, lime juice, ginger beer, and fresh mint to make the perfect summer-in-a-cup beverage. For $32, you can serve four people these delicious drinks.
If you want something stronger than mimosas but not terribly overpowering, the Moscow mule bundle is the way to go. This drink pairs well with either lunch or dinner and almost any Stonewood meal.
White Sangria
What better way to celebrate summer than with a light sangria? Our white sangria beverage bundle gives you a gallon of this fruit-tinged drink for $25. Our white sangria blend includes Chardonnay, juice, citrus fruits, and sprite. This drink is the perfect refreshment on a warm summer day.
Our white sangria blend also contains Flor De Caña rum, adding a heavier note to the flavor profile. Rum introduces a fruity flavor into the blend without overpowering the light, tangy taste. If you want to hang out on a nice summer day and sip on fruity refreshers, take advantage of our $25 bundle.
Kiwi Margaritas
Margaritas are one of the most loved drinks all year long. We use El Jimador tequila for a smooth taste that pairs well with the tartness of kiwi. Our margarita beverage bundle is $32 to serve four people. In summer, the sour and smooth combination of kiwi and tequila is sure to leave you satisfied. The kiwi flavor is unique and perfect for branching out on new beverage selections this summer.
Other Fruity Flavors
We also have the traditional lime margarita flavor along with peach and strawberry. These other fruity flavors would complement summer well. If you like a sweeter taste to your margaritas, choose the peach or strawberry flavors instead.
If you're a traditional lime margarita enthusiast, our blend of lime juice and orange liqueur is perfect for you. The salty rim and fresh-squeezed citrus flavors will give your tastebuds plenty to celebrate this summer.
Sip on Summer at One of the Best Restaurants in Jacksonville
Whether you are bringing friends to celebrate the good weather or planning a party, we welcome you to try our summer cocktail bundles. These bundles help you save money while enjoying your social gathering.
Each of our handcrafted summer cocktails is wonderful to enjoy in any season. Our beverage bundles are perfect for large group reservations or spontaneous lunches and dinners.
During summer, Jacksonville is the place to be. The sunny weather, delicious food, and refreshing cocktails are sure to boost your mood this season. Celebrate by sipping on your favorite cocktails — with group discounts to save your wallet.