Fri, Dec 20, 2019 at 5:11PM
---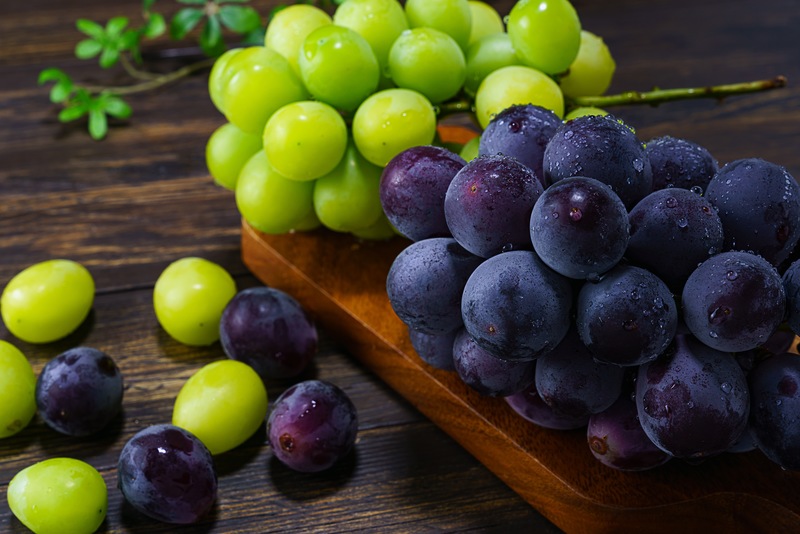 A new decade is almost here! As we look around the corner toward 2020, we all have unique ways of celebrating the big milestone—and today, we're taking a look at the unique dishes and activities enjoyed in communities across the globe. Just read on and dig in, because some of these celebrations are seriously delicious.
Greece: Hang up onions for luck
Greek New Year's tradition sees families hanging bunches of onions from their front doors—then, on the morning of Jan. 1, parents wake children up by touching the onions to their face. It may sound odd, but, like most New Year's traditions, it's seen as a way to promote growth and prosperity in the year ahead. Plus, after you've hung up your onions, they can be used to craft a delicious stew or pasta dish the next day! We call that a tradition worth sticking to.
Spain: Eat 12 grapes at midnight
In Spain and many Spanish-speaking countries, celebrants will try to eat 12 grapes at the stroke of midnight to ring in the New Year. (Just take it slowly, to be safe! Or enjoy a glass of wine at midnight to enjoy a liquid spin on this grape tradition.)
Estonia: Dig into 7 delicious meals throughout the day
Estonia's New Year's Eve tradition might just be one of our favorites. On this day, it is custom to eat a lucky seven meals over the course of the day (though nine and twelve meals are also accepted as lucky numbers!). This is the perfect meal for those of us who love to indulge during the holidays. Just be sure to leave a little bit leftover for your ancestors, as per tradition, and enjoy luck in the year ahead!
China: Enjoy noodles for a long life
In China, and several other Asian countries, too, noodles are associated with longevity, and thus make a deliciously symbolic staple for New Year's celebrations. We love this tradition—and any excuse to enjoy noodles, of course! If you do, too, swing by Stonewood Grill and enjoy our Blackened Chicken Pasta for a creamy, satisfying treat that may just bring you luck in the year to come.
France: Have oysters for an elegant New Year's celebration
You may also want to opt for some of our flavorful Oysters this New Year's, in keeping with French tradition. This dish is undeniably elegant, and its association with pearls might just inspire images of prosperity in the year ahead!
Canada: Take a polar bear plunge
It's easy to see why the aptly named polar bear plunge took off in Canada nearly 100 years ago—the country is cold at this time of year, and filled with opportunities for people to put their endurance to the test by rushing into frosty water! Here in the Sunshine State, you can't take a true "polar bear plunge"—or at least, not one quite as icy—but we won't turn down a trip to the beach!
Scotland: "First foot" your way to a prosperous year
Per Scottish tradition, the first person to cross a home's threshold after the New Year has the power to bring good luck with them—so often, they adorn themselves accordingly with goodies and warm wishes! Some families might even choose their luckiest member to leave the home just before midnight, and come back in with gifts and good cheer for all.
Start a new tradition!
Of course, you can also start a New Year's Eve tradition that is uniquely yours! Whether it's a dinner with friends, sunset at the beach (followed by sunrise the next day), or a movie marathon—some viewers might even line up their movie of choice's timing to coincide big movie moments with the stroke of midnight—this is a day for celebration! So enjoy it with the ones you love most.
How do you plan to celebrate New Year's Eve? Whether you borrow a delicious tradition from one of these countries, or start your very own, we wish you and your family a very happy, healthy New Year and beyond!