Fri, Dec 20, 2019 at 5:12PM
---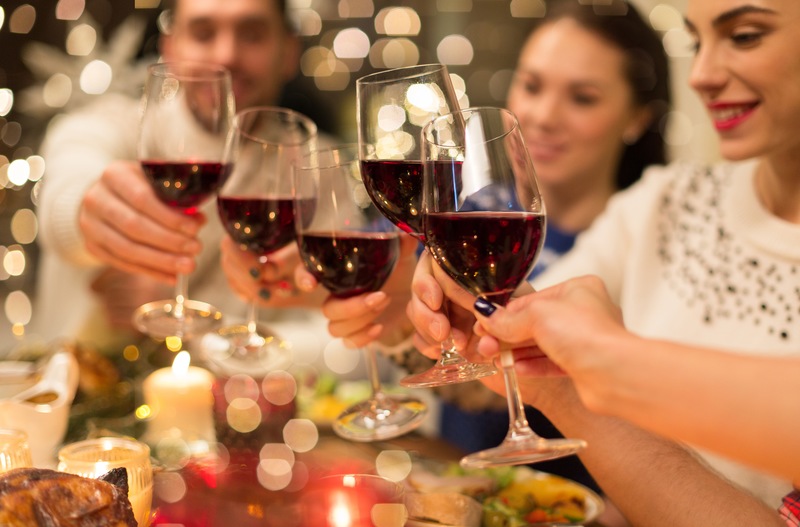 This holiday season, you can't go wrong with a festive wine-themed gift for friends who share your passion for vino! Take a look below as we share five of our favorite ideas for wine aficionados—perfect for spreading warmth and cheer at Christmas, New Year's and beyond.
Festive wine stoppers
Several bottles of wine are likely to be shared during your holiday season celebrations, so simple wine storage is essential! This is why wine stoppers make such a functional—and fun—gift. At this time of year, you can find many stopper options, with festive flourishes from Santa Claus to Christmas lights to beautiful snowflakes and more. Place a set in a gift bag—or, better yet, pair it with a bottle to share—and you've got yourself a ready-made treat that will warm up every home it's brought into.
Wine night in a basket
Everyone loves a good wine night with friends, or al fresco picnic date—but for as laidback these affairs may seem, they can sometimes take a bit of planning! This year, do the planning for someone you love and pre-assemble a wine night in a basket, ready to go whenever the occasion strikes. It can include a bottle or two of wine, gourmet cheeses and meats, grapes, pretzels, party favors and anything else you can think of. This is a thoughtful gift that will lead to lots of laughs, fun and meaningful moments over a custom-curated meal!
Vino vacation
Wine pairs great with steak—and even better with travel. For the wine aficionado in your life who also loves to visit new places, gift them with a vino vacation they are sure to love! You can visit somewhere special together, like the vineyards of Central California, sun-kissed and always relaxing, or head even farther to the wine-growing regions of Australia and New Zealand! Wherever you may roam, this gift will be remembered forever.
Wine rack
All wine aficionados dream of having a cellar where they can store their bottles and grow their collection—but who says those who dwell in apartments or smaller homes can't enjoy the same pleasure of curation? A decorative wine rack can add elegance to a kitchen countertop or dining room table, providing the recipient with a beautiful place to store their go-to blends.
Corky creations
If you're crafty, a DIY gift might be just the way to go! Fortunately, wine corks lend themselves to a wide variety of charming trinkets—you can assemble several together with glued-on pom-poms, chenille sticks and googly eyes to create festive reindeer, or paint them green and glue them together in the shape of a Christmas tree!
Bonus: Stonewood gift card
Of course, if your friend or family member appreciates good wine, you can never go wrong with the gift of a night out at Stonewood! Spread some cheer with a gift card, and enjoy something sweet for yourself, too—now through Dec. 31, you will receive a $10 bonus card for every $50 you purchase in gift cards for the aficionados on your list.
As Christmas gifts or New Year's goodies, these wine-themed gifts are sure to please! Enjoy them with the people you love most all season long.