Fri, Dec 20, 2019 at 5:10PM
---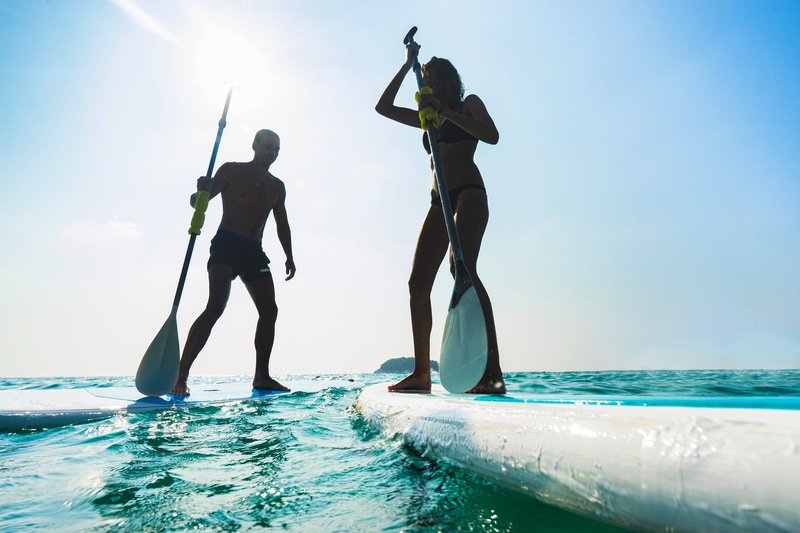 Looking for a last-minute gift with lots of love? Give someone you care about a fun, exciting experience they'll never forget! Just read on as we share a few of our favorite experiences worth gifting this holiday season.
Oh, SUP fun!
One of the most popular outdoor activities to enjoy on warm, sunny days in stand-up paddleboarding—an exciting hybrid mix of surfing and kayaking that's taken the Sunshine State by storm. If you, a friend or family member haven't tried it out yet, why not gift a stand-up paddleboarding, or SUP, experience this holiday season? From the Halifax River to the shallow shores of your favorite beach, there are plenty of places to embark upon this exciting adventure all across Florida—and the thrill of trying this activity with someone you care about is a gift all its own!
Cooking class
For the foodie in your life (or perhaps, the person who wants to be one), you can't go wrong with the gift of a cooking class. These classes come in a wide variety of types, for all different skill levels, so you can help a novice cook earn their kitchen stripes, or support a seasoned one's craving for exciting culinary challenges. Either way, you get to enjoy the finished product—a delicious meal or baked good! –and keep the skills you acquired for future creations. We call that a gift that keeps on giving.
Gifts with a new perspective
There's nothing quite as powerful as the gift of perspective—and it's one you can give this holiday season! We're talking about experience gifts that take you to new heights, literally, with the help of a local helicopter tour, lighthouse climb, or, perhaps, a hot-air balloon excursion! For Orlando locals and visitors, Disney Springs' Aerophile is one exciting option, giving you the chance to fly high into the sky and see your surroundings in an entirely new way.
Sunshine State staycation
Everyone likes a getaway, but you don't necessarily need to pack your bags, book a flight and shell out lots of money to enjoy one! A staycation is a great way to enjoy a nearby hidden gem, beautiful beach or town you've been meaning to explore. You can book a hotel for fun or be back home by nightfall—this is the beauty of a staycation. A few of our favorite destinations include the Florida Keys (even the Upper Keys pack plenty of beauty, sunshine and local culture into a day or weekend trip); the charming Old Florida towns of Central Florida, where you can stroll down beautiful main streets and familiarize yourself with local culture; or, for nature lovers, the lush forested expanse of Northern Florida, or perhaps the swampy Everglades to the south. You really can't go wrong.
Dinner and a show
This classic is, well, classic for a reason! The simple elegance of dinner and a show can work well as a date night gift or something fun for the whole family. Swing by the Stonewood Grill nearest you and dine on a delicious meal together—then, head out and enjoy a local concert, live theater production or other exciting attraction. (Tip: You can give this gift with a Stonewood gift card which, through Dec. 31, comes with a $10 bonus card for every $50 you purchase! This is a great way to save for future fun, too.)
This year, the gift of quality time with someone you love might just be the best way to celebrate the season! Whether you're enjoying a special dinner out, or fueling up before a big adventure, we here at Stonewood Grill can't wait to be a part of your celebration.