Fri, Nov 09, 2018 at 8:45AM
---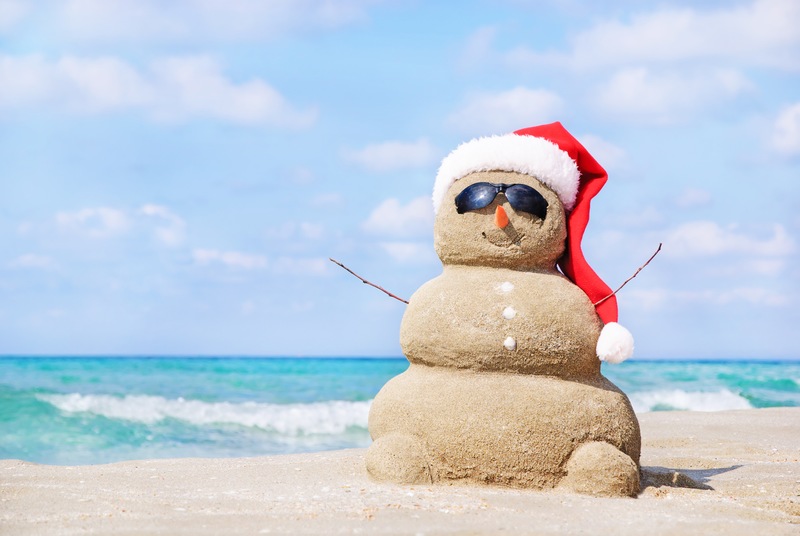 We have sand instead of snow, and palms instead of pines—it's easy to see that the Sunshine State's holiday season is something truly special.
All across the state, locals and visitors alike can enjoy a vibrant medley of traditional and modern takes on the holiday season. There's a lot to see and do—and today, we've got a quick guide to exploring some of the best local must-dos.
Just read on to learn more!
Christmas on Canal Street
Some of the season's first activities kick off Black Friday, November 23rd, on Canal Street in New Smyrna Beach. You will get to immerse yourself in the charm of the city's historic district, where there will be a tree lighting, live entertainment as well as a visit from Mr. Claus himself. That's just the first day, of course—on Saturday, enjoy an al fresco shopping experience at the Coastal Christmas Market, where you can get a head-start on picking out gifts and artisanal décor, too. Holiday shopping in late November? Now that's seasonal fun, Sunshine State-style.
Downtown for the Holidays
Over in Orlando, you can go "Downtown for the Holidays." Visit the city's downtown center at its heart, Lake Eola, where holiday happenings will be hosted all throughout December. See the Lake Eola tree light up in time with music starting on November 30th, and catch movies as well as musical performances at the amphitheater all season long.
Light Up Volusia
In Volusia County, families will enjoy the free "Light Up Volusia" event, held December 1st at the Ocean Center. Enjoy the sea breeze and scent of salt in the air as you listen to live music, watch the Christmas tree light up, meet Mr. and Mrs. Claus or take part in the gingerbread house competition.
Victorian Christmas Stroll
If the holiday season has you longing for something a little more traditional, why not step into history at the Henry B. Plant Museum in Tampa? The museum's annual Victorian Christmas Stroll kicks off tours on December 1st, and gives visitors the chance to experience, firsthand, the allure and elegance of a 19th century holiday.
The entire experience pays homage to its namesake's 19th century roots, with live holiday music, authentic toys and décor from the era, beautiful trees and ornaments and delicious cider and cookies served daily on the veranda. The stroll is an opportunity to learn more about Florida's historical side, which blends beautifully with the palm trees and sunny, warm-weather escape outside.
Sunshine State-inspired fun
There are, of course, endless ways to get into the holiday spirit here in the Sunshine State. In addition to these exciting events, families can flock to the beach to create sand "snowmen" and "snow angels," turn palm fronds into reindeer keepsakes with googly eyes and a red pom-pom nose, and much more.
We hope that these ideas help add some spice to your holiday season in the weeks ahead! Of course, these are just the beginning—stay with Stonewood as we highlight exciting events on the horizon throughout the end of the year.
Be sure to share your own must-do activities, as well as some of your favorite traditions of spending the holidays, Sunshine State-style!