Wed, Jun 19, 2019 at 8:45PM
---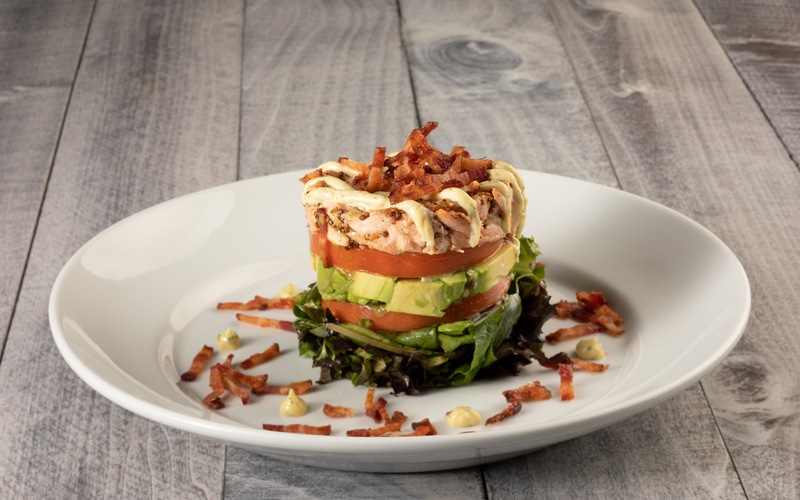 Looking for a fresh, flavorful way to kick off the summer season? Our latest selection of Chef-Inspired Seasonal Flavors makes it easy! From colorful salads to a new spin on your favorite Stonewood steak, this menu's got something for everyone. Just read on as we get to know the latest flavors to try.
Roasted Golden Beet Salad
A colorful medley of fresh ingredients, our new Roasted Golden Beet Salad is sure to draw your eye and satisfy your appetite! We've paired house-roasted beets with fresh field greens, red beet coulis, goat cheese crumbles, golden raisins, toasted almonds and a honey lime vinaigrette. The result, a bright blend of colors, textures and flavors that celebrates the summer's spirit of excitement. This salad is anything but standard—and this season, we're all for trying new things at the dinner table and beyond!
Oak Grilled Cilantro Pesto Chicken
Sweet meets savory in this enticing entree, another colorful pick that features marinated chicken breasts, summer corn sauté, housemade peach puree and char-grilled peach. There's a world of flavor fusion to soak in here—the grilled peach, for example, pairs perfectly with the aromatic basil in the pesto chicken for a delicious duo. White wine is a go-to pick for both basil and chicken in general, so try a glass alongside your meal for a full, flavorful experience.
B.L.A.S.T. Salad
It has to be said. You'll have a BLAST digging into this one-of-a-kind dish, a protein-packed salad that's as fun to look at as it is to eat. The B.L.A.S.T. Salad features crispy bacon, fresh field greens, diced avocado, house-smoked salmon and vine-ripened tomato, an appetizing array of ingredients completed with cilantro aioli. It's like the BLT, but all grown up—and sporting a seriously sophisticated new look!
Chimichurri Steak
You already love Stonewood steak, now enjoy it in an all-new way! Our Chimichurri Steak blends together bright Latin American flavors. Chimichurri is a green sauce that hails from Uruguay and Argentina, and is made with fresh ingredients like parsley and garlic—we've added avocado to ours for added flavor and a buttery touch. Our tender, oak-grilled marinated steak is served up alongside fire roasted red and green bell peppers, red onion, corn off the cob and poblano rice, a Mexican classic made with the poblano pepper. It's an international adventure served up on a Stonewood plate—and it's yours to try today!
(Remember to ask your server about pairing any of our Chef-Inspired Seasonal Flavors with a delicious drink or glass of wine!)
Can't pick just one? That's okay—you don't need to! Try several of our latest dishes at Stonewood locations across the Sunshine State, each one a deliciously welcoming stop on your summer adventures. Who knows where these flavors may lead?