Fri, Jan 24, 2020 at 5:24PM
---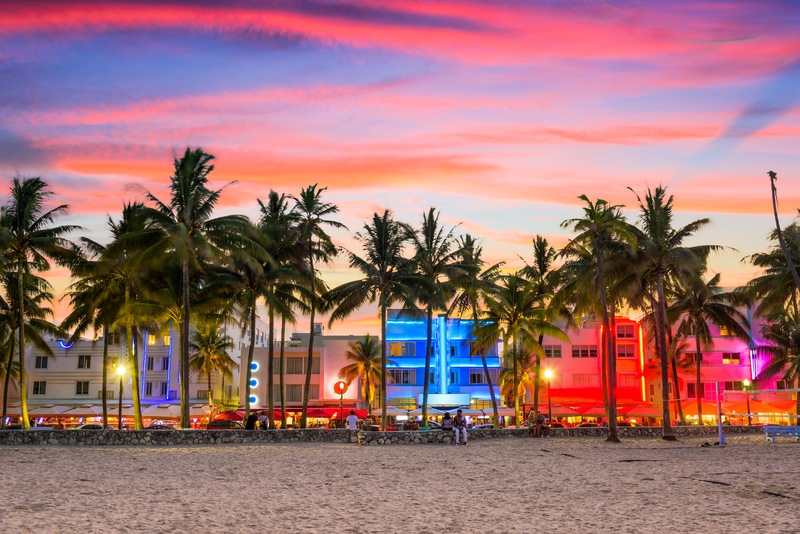 Super Bowl LIV is right around the corner—but even if you didn't score tickets to the big game, you can still enjoy a slice of the fun by exploring Miami's one-of-a-kind culinary scene! Just read on as we embark upon a virtual tour of the Magic City, foodie style. Take a look and dig in.
Floribbean flavor
Miami, Magic City, The 305… whatever you call it, you can't deny that this city is infused with Floribbean flavor at every turn! As an essential port of exchange between the United States, the Caribbean and South America, Miami is at the forefront of flavor characterized by island ingredients, cultural traditions and forward-thinking foodies—plus, of course, some of the freshest seafood around.
Because of its pivotal role as part of Latin America, Miami is home to many flavors that have been carried over from Spain, Mexico, South America and the Caribbean. These include…
In addition to being a popular part of many meals, some avocados are actually grown in South Florida (including in local foodies' backyards)! You can enjoy it as part of Stonewood's avocado crema, served in our Salmon Bowl.
Shrimp, crab, tuna and other seafood
Lime
Mango
Simple sandwiches with big-time flavor
Miami is famous for its sandwiches and sandwich-style tapas (or small dishes), such as montaditos. Above all, Miami's go-to sandwich is the Cuban sandwich—a simple yet carefully crafted ham-and-cheese concoction served on Cuban bread and pressed to perfection. Many of Miami's famous sandwiches can be enjoyed at the Cuban restaurant Versailles—a beloved gathering spot that is equal parts restaurant and cultural institution.
Another essential Miami tradition is that of a fresh fish sandwich, often made with something you caught out on the water yourself! Craving a fresh fish sandwich close to home? Stonewood's Fresh Catch Sandwich is exactly that—a flavorful medley of grilled, blackened or fried fish, lettuce, tomato, onion and pickle atop a toasted brioche bun. Served up with peach pepper aioli and French fries, it's not far from the type of fare you'd find at the restaurants that line Calle Ocho, or your favorite South Beach joint!
The Sunshine State's culinary heartbeat
Miami serves as a physical and figurative culinary exchange, and there's always something new going on there—from lively food trucks to sophisticated tapas bars, many of our favorite food trends first appeared in Miami and other foodie-forward cities! In fact, without Miami, we may not have such Sunshine State traditions as our beloved House-Made Key Lime Pie: By connecting the Florida Keys to Mainland Florida via the Overseas Highway, Miami allowed niche Florida flavors to become mainstream and world-known.
What will be next? That's up to you to discover!
Craving a trip to Miami? Swing by Stonewood for a flavorful fuel-up and then head south for the fun ahead! Whether you're dining by the beach or enjoying a delicious dish downtown, you can't go wrong.