Wed, Jun 07, 2017 at 2:15PM
---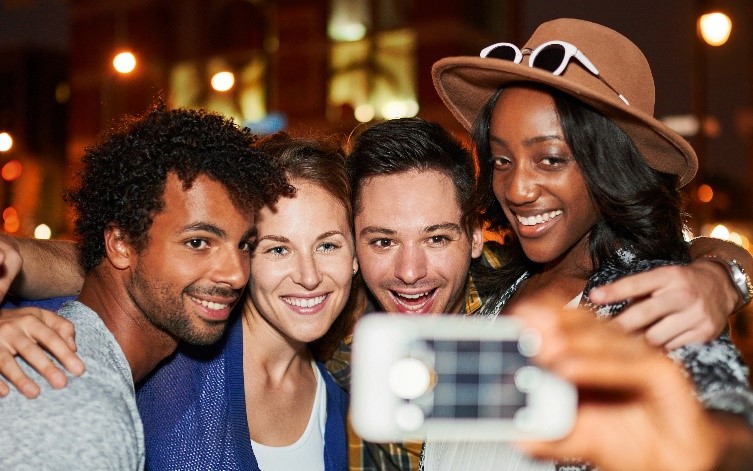 You don't need be a student to appreciate the allure of summer.
The longer nights and spirit of laidback fun mean that this time of year is perfect for reconnecting with old friends… and making new memories along the way!
You never need an excuse to get the old gang together for a night out, but we've got a few anyway! Take a look at today's blog to see our best reasons, and a few ways we here at Stonewood can help you plan the perfect outing.
Catching up
It seems that we rarely see old friends as often as we'd like. Whether it be due to physical distance or conflicting work schedules, it can be tough to find the time. Our philosophy? Whenever you do find that time, whether it's a Friday night or Tuesday evening, take advantage and enjoy it to the fullest! Turn something that might seem mundane or everyday, and make it an impromptu chance to catch up (after all, what better way is there to do that than over drinks or delicious appetizers to share?).
Getting a big group together? Take advantage of Stonewood's spacious dining rooms for a comfy, personal experience everyone will love!
Stress relief
Looking for a way to unwind? When you need a break from work or a big, ongoing project, some time with friends can be just what the doctor ordered.
Special occasions (and the other ones, too!)
While your summer season may be filled with special occasions worth celebrating (like birthdays, promotions, etc.), we think it's just as worth it to celebrate those little victories and everyday milestones—making it through half the week, for example, or finally cleaning out your garage! There's no occasion too small in our book.
Summertime spontaneity
Searching for ways to switch up your routine? Add a dash of spontaneity to the season by calling up a friend (or two, or three…) and taking them out for an evening of fun! You can catch the sunset at the beach, maybe visit a museum, explore a local park and, of course, cap off your night with a delicious dinner at Stonewood. The best days are the ones you never see coming… so don't be afraid to leave some wiggle room on your calendar for a bit of fun and spontaneity this summer!
Economical fun
If you're going out for the night, you can't do it in a better place than Stonewood! Here you can enjoy delectable foods and drinks with economic ease, since weekly specials like Crafted Tuesdays, Wine Down Wednesdays, and more feature your favorites for less.
Practicality
We all have to eat! If nothing else, that practical fact is more than enough reason to enjoy a meal with a friend or two this summer. Even on your busiest nights, you can no doubt benefit from some time off (and, of course, delicious dishes to boot!).
These are just a few of our reasons to dig into fun this summer—what are yours? Share them with us below!
Make tonight extraordinary! Each of our 10 Stonewood locations has its own unique community flair--but they all commit to the same excellence in fine ingredients and kitchen expertise. Find a Location and be sure to Sign Up for our E-Club for news and special offers!