Mon, Mar 14, 2022 at 9:40AM
---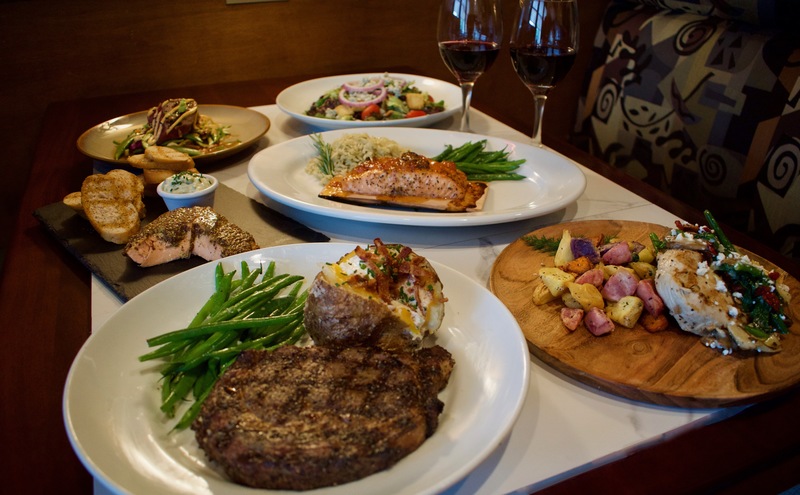 No matter how many times you have planned a date-night dinner out with your special partner, it's always a good idea to plan every romantic date well. You'll want to put forth the effort to always keep love from becoming mundane, and even if you frequent the same beloved restaurant time and time again, a little pre-planning can go a long way in keeping things fun.
Whether you're going out to one of the elite Jacksonville restaurants to celebrate an anniversary or looking for more casual Jacksonville dining for a first date, there are some things you can do to make a date-night dinner out more fun. Here are three ways to do exactly that!
1. Dedicate a Toast to Your Partner
Even though date nights should be inclusive and a bit private between two people on a date, you can shake things up a bit in a good way if you make a toast to your date.
You can have a fun or flirty drink at dinner to add some "color" to the evening. Try a new cocktail, sip on a classic favorite like wine or champagne, or spice things up with a blended beverage, like a margarita.
Making a toast before dinner can help to break the ice, and it also lets your date know that you're thankful they are there with you. It only takes a minute, but it's a gesture that can inspire some great conversation between the two of you.
Dedicating a toast eloquently will require a little bit of pre-planning on your part, but with a little practice beforehand, it's a simple gesture that can mean a lot.
2. Take Some Photos During Dinner
When you're out on a romantic date, set aside some time to take some photos. Don't hesitate to ask your server to grab a few snapshots of the two of you together.
You can take casual, candid photos along with some that are a bit more posed. Try to choose a background that includes some of the incredible atmosphere around you. Whether you have a candlelit dinner or you're taking in the sunset from a rooftop, balcony, or patio, grab some photos while the conversation and drinks are flowing!
3. Add Some Relaxation Time before the Big Dinner Date
While many people still will go out for "dinner and a movie," another activity to pair with dining at Jacksonville restaurants is to get a couples massage beforehand.
Adding some time in for a relaxing break is an excellent way to show your partner that you care for their well-being. A pre-date massage can help you to relax more and add an air of happiness and excitement to the evening.
Couples who have been together for quite some time might opt for a more intimate couple's massage.
Fun Dates at Jacksonville Restaurants
There are many other ways to make a dinner-date night fun, from choosing a brand-new restaurant in Jacksonville, to trying all-new menu items, and sharing sampler plates.