Wed, Sep 21, 2022 at 5:23PM
---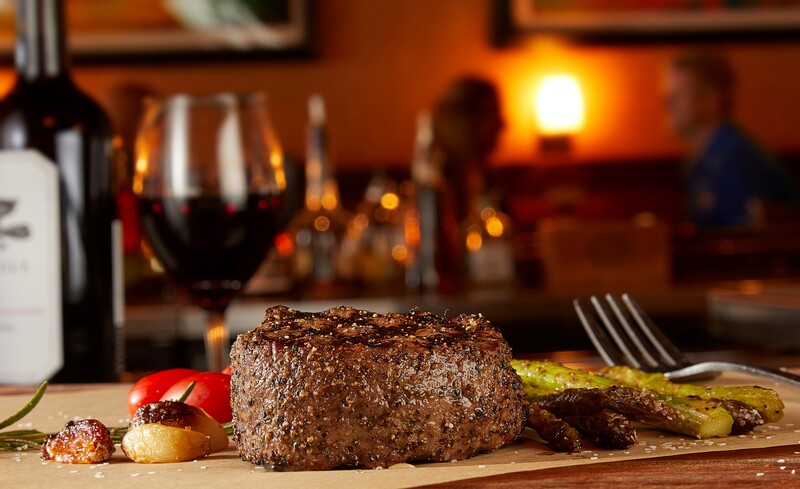 Heading to one of the best restaurants near Daytona Beach for a date night? Want to add some interesting activities beforehand to spice it up? We are sharing five pre-dinner activities that you can add to your next date night. Once you are too hungry to continue, head to the best place for dining in Daytona Beach: Stonewood Grill.
1. Pre-Dinner Massage
Couples massages are a great way to bond and relax with your significant other. The hustle and bustle of everyday life can get chaotic, and you deserve some time to unwind.
If either of you has sore muscles or carries stress in your body, a couples massage is the perfect activity before your romantic dinner at Stonewood Grill. Enjoy some quiet time together on a massage table before sharing appetizers and drinks.
2. A Walk in the Park
Walking in the park is a classic way to spend time with your date and enjoy nature at the same time.
Find a park or nature trail near your home and take a long walk with your significant other before dinner. This will help you work up an appetite without being stressful or exhausting. You may find that conversation comes more naturally when you are enjoying the outdoors together.
3. Beach Date
The beach is a place where many couples go to unwind and enjoy some romantic one-on-one time together. If you have some time to kill before your dinner date, take a blanket to the beach and relax.
You and your significant other can watch the waves as you chat, cuddle, or take a long walk down the shoreline. By the time you are ready for dinner, you will both be relaxed and ready to enjoy our delicious dishes.
4. Bowling
Looking for a more casual setting before your romantic dinner? Go bowling! You can show your competitive side as you work up an appetite knocking down pins. Bowling is an exciting date night activity that keeps things fun and light as you spend quality time together. Head to the bowling alley before you share dinner at Stonewood Grill.
5. Arcade Games
Visit an arcade to bring out your inner childhood silliness before your romantic dinner date at Stonewood Grill. Most arcades have a ticket system, so you can win prizes and take home souvenirs that remind you of your date night. All of the running around you do while crushing your competition is sure to make you hungry for one of our hearty dishes.
Head to One of the Best Restaurants Near Daytona Beach
Now that you have spent time playing, walking, or just enjoying one another's company, you are ready for your reservation at Stonewood Grill. Couples can enjoy our friendly dining experience in one of our restaurant's quiet, romantic corners.
No matter what pre-dinner activity you do, you are sure to feel closer to your significant other by the end of the night. Let Stonewood Grill make your date night special with our beverage bundles and a wide array of seafood, burgers, and more!