Fri, May 21, 2021 at 10:28AM
---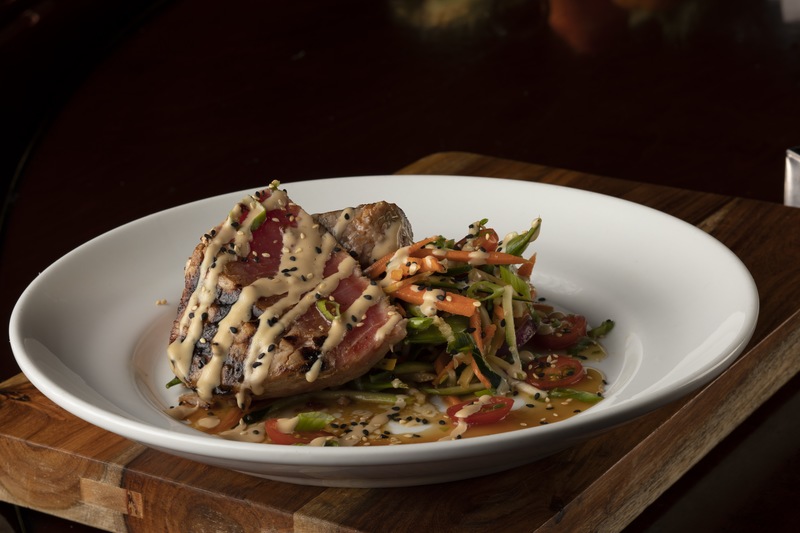 No matter what your taste buds are craving, there's something on our menu for you! And if you're craving the best seafood in Brandon, Stonewood Grill is the place to be. Seafood lovers from all over come to enjoy our delicious, fresh dishes that offer a unique variety of flavors. Read on to discover some popular dishes at your favorite restaurant in Brandon that our Seafood enthusiasts love to order!
Off To A Good Start: House Smoked Salmon
There's a reason this appetizer is a Stonewood Signature – it's a crowd-pleaser at its finest! With this fresh Atlantic salmon, mustard dill glaze, toast points and chive aioli, your mouth will be watering the second it hits the table!
For A Flavorful Bowl: Crafted Salmon Bowl
Why do things always seem to taste better in a bowl? And our crafted salmon bowl truly pucks a flavorful punch! Featuring Ponzu ginger glazed salmon, lemon oil, jasmine rice, baby kale, edamame, cucumbers, radishes, grape tomatoes, scallions, crispy shallots and avocado crema this one will probably become one of your favorites, fast!
Best Of Both Worlds: Tuna Steak
Our tuna steak is a Chef Selection thanks to its combination of delicious and unique tastes. This Oak grilled, sesame ginger marinated ahi tuna cooked medium rare features Asian slaw, scallion and tomato topping, and sriracha aioli. Yes, please!
A Signature Dish: Southern Fried Shrimp Platter
You don't have to be from the south to know about our mouth-watering Southern Fried Shrimp Platter. The crispy jumbo white shrimp, tartar, pineapple chili sauce, and french fries paired with your choice of one side is legendary!
Always Market Fresh: Atlantic Salmon
There's nothing quite like the Atlantic Salmon from Stonewood – just ask our seafood lovers! You can get this delicious catch oak-grilled, with herb butter, with house seasoning, or blackened, plus your choice of two sides.
Whether you're a Stonewood Grill regular or you're looking to try something new, our seafood options are to die for! There's a reason we are one of Brandon's best restaurants – we give you delicious options. And our seafood selection is one of the reasons our customers keep coming back for more. Let us know your favorite dish next time you dine in with us, swing by for curbside pickup, or have your favorites delivered right to your door!