Fri, Feb 03, 2017 at 11:15AM
---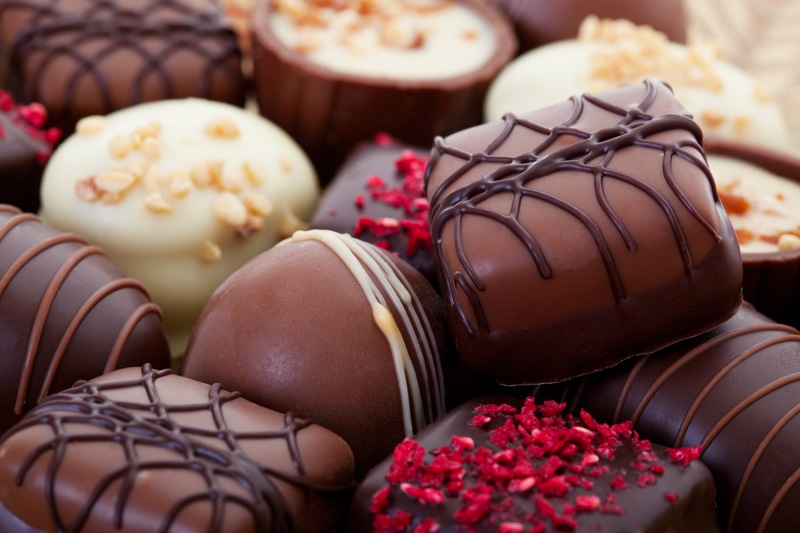 Today, it's only customary to gift the ones you love with chocolates, candies, and other sweet treats on Valentine's Day—but was it always this way?
Read on to learn more about the sweet history behind our favorite Valentine's Day treats.
A saccharine holiday—without the sugar
The esteemed English author, Chaucer, wrote about the romanticism of Valentine's Day as early as the 14th century. People would exchange songs, roses, and sweet tidings—but there was a notable absence of traditional sweets, since sugar was seen as such a hot (and hard-to-attain) commodity, and a bit too extravagant for casual expressions of love. Those, as we now know today, would come later.
The beginning of traditional treats
The Industrial Revolution no doubt helped lead to the mass-produced candies and chocolates we know today. Another key change happened in 19th century England, where chocolate manufacturer Cadbury took advantage of his country's sweet obsession with Valentine's Day. Because the company had very recently perfected its process, leading to a surplus of cocoa, they were able to get experimental and try new treats, like the novelty chocolates they began to sell in commemorative packages. The rest is history, and chocolates are still shared by the boxful every year!
Heart-shaped sayings
Another key Valentine's Day candy, Sweethearts, also got its start in the 19th century—but those sweet candy hearts were not originally made for Valentine's Day at all! They were created to be shared at weddings, with sayings designed for the blushing bride. As they became popular among Valentine's Day gift-givers everywhere, Necco, the parent company, decided to switch up some of the phrases to reflect the interests of a more modern crowd. That's why you can receive a text-worthy phrase like "LOL" on your hearts this Valentine's Day!
We here at Stonewood hope you have an extra special Valentine's Day. If you're dining with us for your big date, don't forget to enjoy treats like our Chocolate Mint Crepe or Crème Brûlée!
Make tonight extraordinary! Each of our 12 Stonewood locations has its own unique community flair—but they all commit to the same excellence in fine ingredients and kitchen expertise. Find a Location and be sure to Sign Up for our E-Club for news and special offers!