Tue, Jan 22, 2019 at 4:25PM
---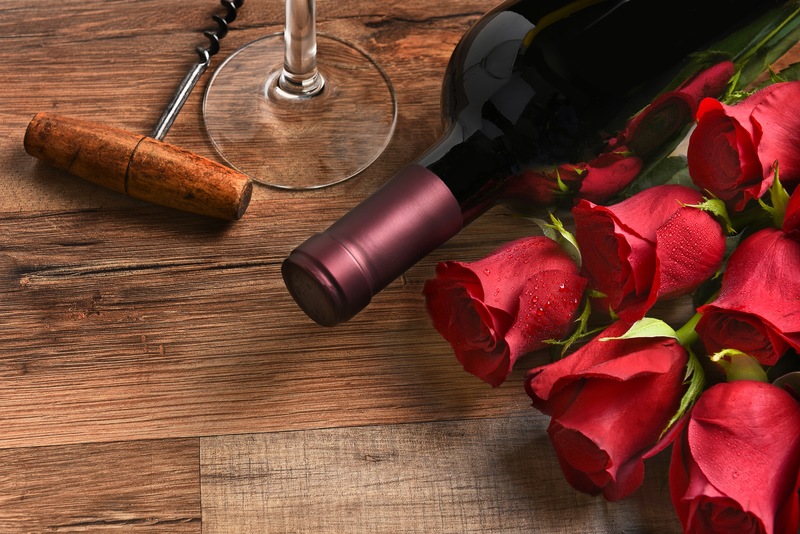 Valentine's Day is around the corner! The special holiday is all about love—and we here at Stonewood love making your dinners, celebrations and impromptu get-togethers occasions to remember.
When it comes to planning the perfect Valentine's Day celebration for you and your loved one, we've got you covered. Read on to see our favorite ways to make the day extra sweet, Stonewood style.
Make brunch together
Today's not your average day—so enjoy more than an average breakfast! Take some time to make a delicious brunch together to begin your Valentine's Day fun, and feel free to indulge. Chocolate with strawberries, light, fluffy pancakes and sparkling breakfast beverages pair perfectly with the loving spirit of the day.
If baking is more your style, heart-shaped cookies frosted with Valentine's Day flair also serve as the perfect make-together activity, or gift for the one you love.
Explore the beach
There's a reason why "long walks on the beach" are a romantic cliché—they're peaceful, effortless and perfect for enjoying with your Valentine! Enjoy the sand in your toes and water splashing at your feet as you make your way along your favorite shoreline. Here in the Sunshine State, you've got plenty to choose from!
Take a leisurely cruise…
All that shoreline also means there is plenty to explore by water, too. You can take out your boat or charter one for a special Valentine's Day outing. Surrounded by the gentle rocking of the ocean, a gentle breeze in the air, you can admire the view, watch for wildlife or enjoy an on-board picnic with your Valentine for a truly memorable experience.
… or experience new heights
For adventurous Valentines, why not take your day to new heights? Hop aboard a helicopter tour near you and see your favorite shoreline in an all-new way on your special day.
Paint beautiful keepsakes
Wondering what to get your Valentine? Handmade keepsakes never go out of style. Try participating in a painting class or workshop where you can create beautiful works of art to gift one another. Paint outside the lines? That's okay—you're not aiming for perfection, but for the simple pleasure of quality time together!
Sunshine State staycation
If you've got some spare time on your hands, a day-or-two staycation might be the best way to make Valentine's Day even sweeter. Make it a long weekend and explore another coast (many along the Gulf are known for gorgeous white sand, which is especially luxurious for Valentine's Day vacationers) or venture into the towns of Central Florida that so beautifully reflect their Old Florida roots. Wherever you go, even if it's not far at all, your miniature getaway is sure to be special.
Valentine's Day scavenger hunt
If you two are always up for a good mystery, a Valentine's Day scavenger hunt might be right for you. Invite your Valentine to travel around and look for clues (at spots like your favorite park or a nearby museum you both love, for example), and then end the day somewhere truly meaningful to you both…
Enjoy dinner at Stonewood
To end your day with a spark, come out and enjoy a decadent dinner with Stonewood. Our cozy ambiance provides the perfect backdrop to your evening. Enjoy a special seafood dish carefully selected by our chef—our Valentine's Perfect Pair. It's tender lobster tail paired with diver sea scallops, sauteed in a sherry basil beurre blanc and served with lemon asparagus orzo. Toast with a glass of Sangria or your favorite beverage. Then try our Chocolate Crème Brûlée dessert that is topped with a strawberry whipped cream you are sure to love.
We hope that these ideas help make your Valentine's Day one to remember. And remember—wherever your day may take you, we're here to help you cap it off in style with a delicious dinner, dessert and drinks for toasting. Here's to you!