Mon, Mar 13, 2017 at 3:25PM
---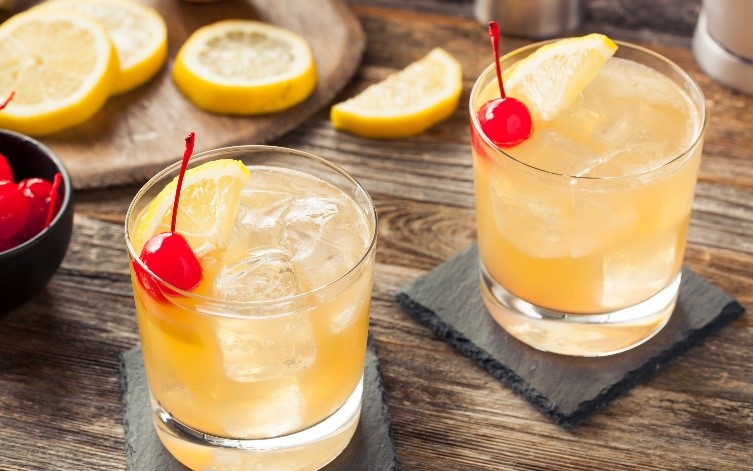 We here at Stonewood know that the recipe to a great night out is simple: add friends, a relaxing atmosphere, and plenty of delicious treats to enjoy along the way!
For a zesty way to kick off your night, a favorite from our cocktail menu is the classic whiskey sour--and if you think you know this drink, think again! Not only is it delicious, it's a mix that's rich in history, too.
Read on to learn more about how this cocktail classic, became a classic!
A sailor's treat
Perhaps surprisingly for a cocktail, the whisky sour actually originated out of necessity--not luxury. Sailors on long, transatlantic journeys needed a way to get their nutrients and avoid the plight of scurvy, a disease all too familiar for sailors of that time period. One clever captain, Vice Admiral Edward Vernon, is credited with arriving at a solution for these sailors--mix citrus (like lemons and lime), which were rich in vitamin C, with liquor and then cap it all off with juice so as to prevent too strong a drink (which could lead to risky results on a ship full of rowdy sailors!).
The simple drink stuck even after the sailors returned from sea, and with time it was perfected in recipe books--the first of which being Jerry Thomas' The Bartender's Guide in 1862. Since then, it's been a go-to drink and a staple of every bartender or at-home host's repertoire.
How it's prepared
What's the secret to this frequently prepared drink? Simplicity. The recipe calls only for lemon juice and whiskey (often bourbon), with sugar to help balance out the drink's inherent tanginess. Throughout the years, some have gotten creative by adding items like an egg white for what is commonly called a Boston sour, or honey and orange slices for a flavorful winter sour--but if you want a classic treat, you can never go wrong with those three initial ingredients!
The whiskey sour (and much, much more) are yours to enjoy on your night out at Stonewood Grill & Tavern. We look forward to seeing you soon!
Make tonight extraordinary! Each of our 12 Stonewood locations has its own unique community flair--but they all commit to the same excellence in fine ingredients and kitchen expertise. Find a Location and be sure to Sign Up for our E-Club for news and special offers!