Wed, Oct 27, 2021 at 3:15PM
---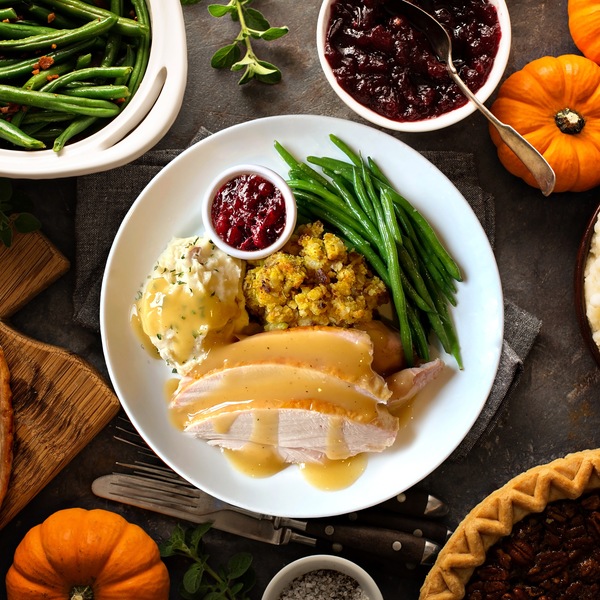 This holiday season, we're bringing you more reasons to smile! If one thing is for certain it is that there is something on the Stonewood menu for everyone in the family. That's why we've curated our customer favorites into special holiday season surprises you don't want to miss. Read on for how you can make this Thanksgiving special with a little help from your favorite restaurants in Florida.
Bring The Feast Home
Don't miss out on the opportunity to take it easy this year with the ability to bring on the feast without sweating it in the kitchen. Introducing Stonewood's Thanksgiving Bundles! You and your loved ones have worked hard this year. So let us take care of your Thanksgiving meals! You can pick up your choice Thanksgiving Bundle that generously serves 4 to 6 people for $125. The feast favorites include roasted turkey, gravy, mashed potatoes, savory sausage stuffing, green beans, cranberry relish, family salad, bread and cookies. The catch? There are only limited quantities available, so reserve your bundle today!
Let Us Do The Cooking
On Thanksgiving, bring the crew by and let us do the cooking! Our restaurants will be open and ready to serve you this Thanksgiving. In addition to our regular menu, we will be serving a traditional, oven-roasted, hand-carved turkey dinner with all the trimmings and delicious sides. From the savory sausage stuffing to the cranberry relish, your whole family is sure to leave with full bellies and full hearts. Make a reservation today and we will save you a seat!
The Choice Is Yours
With either the to-go bundle or the dine-in special, you are able to choose from a variety of delicious Thanksgiving options. Choose from your favorite trimmings and sides, and make your Thanksgiving plate exactly how you've dreamt it all year long. We are dedicated to giving you options, so this Thanksgiving, get exactly what you're craving with Stonewood.
There's nothing quite like enjoying delicious foods while celebrating your favorite holidays. This Thanksgiving you don't have to miss out on your favorites from your favorite Florida restaurants, and you don't have to worry about all the work that may go into enjoying mouthwatering flavors. With us, we're giving thanks to you this Thanksgiving by making it easy to enjoy foods the whole family will love. Ready to order a bundle or make a reservation? Give us a call today!