Mon, Aug 20, 2018 at 1:20PM
---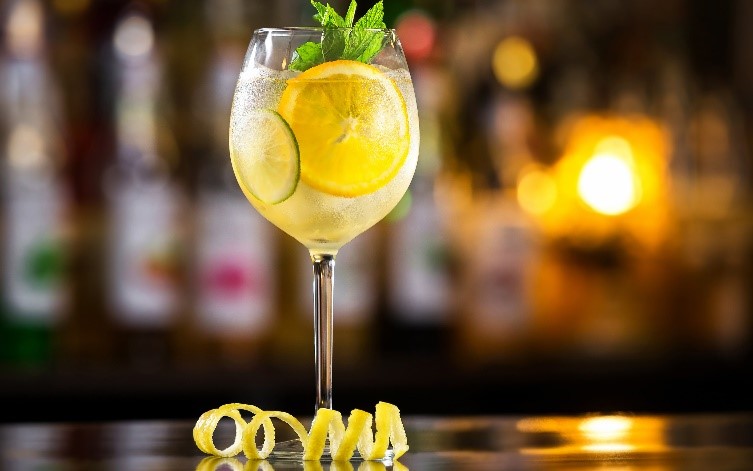 Summer's not over yet. What better way to capture the seasonal feeling—of beautiful sunsets or bright, endless days spent at the beach—than with a gorgeous glass of sangria?
The drink's been called "summer in a glass," and for good reason!
It's a year-round favorite, but one that's especially apropos during the "dog days" of summer, where hot, sunny days call for a truly refreshing solution.
Whether you opt for white or red, this fruity, festive take on traditional wine is sure to cool you down, serving as an elegant yet playful pairing to just about any of your favorite Stonewood dishes—and today, we're highlighting five key combinations you're sure to enjoy. Just take a look!
White Sangria and Brie
Here's one of the most fitting pairings on our list: White Sangria with Brie—it's hard to find a better duo! We prepare our White Sangria with chardonnay, whose bright, acid touch plays nicely against Brie, a famously soft, creamy cheese. The two complement each other well on any day, but when you add sangria to the mix, magic really starts to happen. To our chardonnay, we add Flor De Caña Rum, peach syrup, pineapple juice, orange juice, sprite, lemon, lime, and orange—a medley of flavors both sweet and tangy that pick up the inherent sweetness of the Brie and help emphasize its creamy flavor and feel.
For a starter, you can pair our White Sangria with a delicious Spinach, Crab & Brie Dip—a delightfully light way to begin your meal. Entrée wise, you can't go wrong with the subtle Brie flavors in our Grilled Chicken, Asparagus & Brie Salad, a fresh, lively dish that's sure to entice your palate.
White Sangria and rich, creamy pasta
Another go-to for Chardonnay is buttery, creamy dishes—meals that are mild enough to let the wine's unique, sharp edge shine through. As effervescent as it is sweet to enjoy, our White Sangria will match well with Blackened Chicken Pasta. The creamy sauce (mixed among bowties, fresh spinach, sun-dried tomatoes and asparagus) is actually made with Chardonnay, too, making it an especially apropos pairing to enjoy.
White Sangria and lobster
Finally, seafood has long been a favored complement to chardonnay—so why not try our White Sangria with a Lobster Roll? The tender, chilled lobster meat is mild in flavor (perfect to balance off against the bright "zing" of the wine-and-fruit medley), and is sweeter than counterparts like crab. That sweetness makes it perfect for the lush flavors of your White Sangria!
Red Sangria and steak
It's been said before—that red wine goes with red meat, white wine with white. Though there are certainly many exceptions to this rule, you really can't go wrong by following the classic pairing of red wine (or in this case, Red Sangria) with a tender steak of your choice. Its bolder flavor makes it a worthy anchor to the juicy, oak-grilled taste of our Sirloin Steak or New York Strip, for example. To play with the Spanish roots of sangria (ours contains Christian Brothers Brandy, blackberry syrup, peach syrup, cranberry juice, lemon, lime and orange), you can even pair your steak with our Mediterranean Topping for a classic complement.
Red Sangria and tapas-style starters
Want to pay homage to sangria's Spanish roots—the tradition of tapas, small, shareable dishes enjoyed from open-air cafes? Red Sangria was made for these kinds of meals, and it pairs deliciously with red meat, so you'll find a great pairing in our Stone Bits, a scrumptious starter their pairs flash-seared, garlic-marinated filet mignon with housemade horseradish sauce and toast points. It's a trip to the Mediterranean in two easy steps…
These are just a few of the delicious ways to pair your sangria—but really, it's hard to go wrong with just about any combination. Try a new drink-and-dish pairing here at Stonewood and discover all there is to love about this endlessly alluring drink.