Fri, Dec 14, 2018 at 10:05AM
---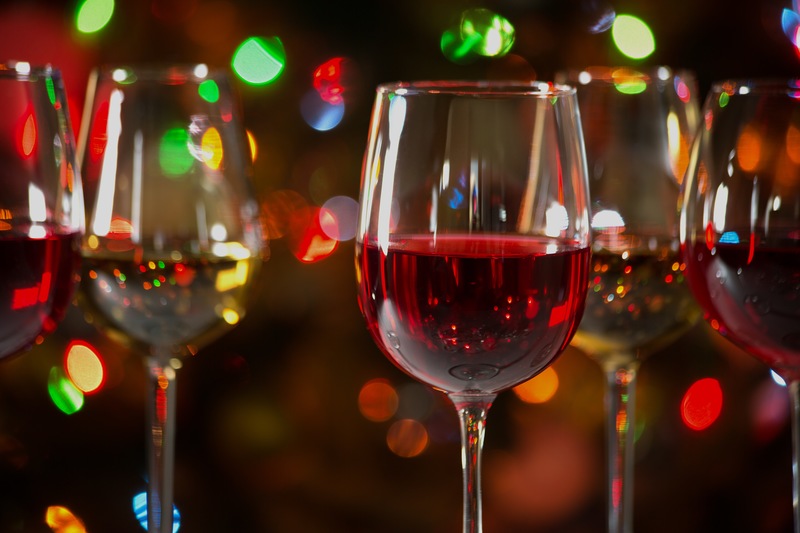 Happy holidays! We hope that your season's been merry, bright and full of good cheer. Of course, to make things even more cheerful, you can't go wrong with seasonal refreshments that make holiday get-togethers that much sweeter!
Read on as we share a few of our favorite holiday drinks to enjoy this season, both at home and while dining out at Stonewood. Take a look.
While dining out…
Wondering what to enjoy alongside your meal this holiday season? We've got you covered with a few of our favorite Stonewood picks…
12 Wines of Christmas
You know the classic song—"on the 12th day of Christmas, my true love gave to me…"
Here at Stonewood, we've put a fresh spin on the holiday tradition by introducing the "12 Wines of Christmas." Throughout the season, we are introducing three new wines each week in the spirit of enjoying refreshing, vibrant holiday flavors. We know you'll find a wine you like, too, as we have selected wines that are each rated 90 points or higher. Come and enjoy a new pick with your dish every week… and perhaps come away with your brand-new favorite!
Sangria
The fresh, flavorful blend of sangria embodies the spirit of the holiday season. The Spanish-born drink is made to be served up family-style—at home, you will often prepare it in pitchers and punch bowls, making it easy for the whole crew to enjoy. What's more, its fruity flavor complements a wide variety of festive dishes. For fish dishes, often enjoyed on holidays like New Year's Eve, opt for a light, bubbly White Sangria to serve as the perfect pair. Hearty beef and other roast dishes, on the other hand, blend beautifully with the rich flavor of Red Sangria. No matter how you enjoy it, sangria is sure to lift your holiday spirits and ensure a meal that's merry, bright and filled with laughter (the way the best holiday meals are!).
White Chocolate Raspberry Martini
Craving something even sweeter? For a decadent liquid dessert, opt for a White Chocolate Raspberry Martini. Not only does its bright red-and-white look convey the Christmas spirit—its Godiva Raspberry Vodka, Godiva White Chocolate Liqueur and a touch of Chambord combine as a playful medley of sweetness, reminding you of the candies and chocolates you enjoyed as a kid in holidays past.
At home…
As you head home for the holidays, you're sure to brighten up any party you go to with these tasty refreshments up your sleeve…
Eggnog
You don't need us to tell you that eggnog is a must-have holiday treat. It's comforting, familiar flavor, made even sweeter with a dash of fresh nutmeg, pairs nicely with rum for a spirited kick. Serve warm with a bit of added brandy for another tasty version, the deliciously frothy Tom and Jerry cocktail.
Minty Irish Coffee
Irish coffee served up in a traditional dessert glass is sure to win over family and friends this holiday season. The original recipe of hot coffee, Irish whiskey, sugar and cream is effortless to make and enjoy. With a dash of peppermint, though, it takes on an all-new identity—a bright, festive holiday spin on the perennial favorite.
We hope that these drinks help add warmth and seasonal spice to your next holiday gathering. Now tell us—what's your go-to drink to enjoy during the holidays? Be sure to let us know below!