Thu, Apr 05, 2018 at 11:00AM
---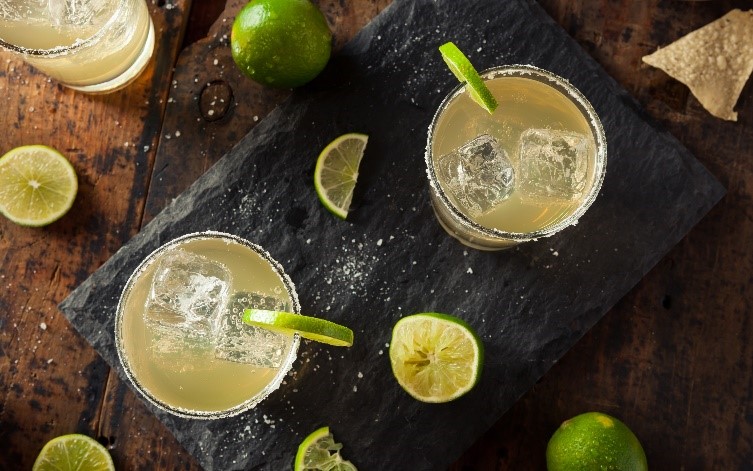 Sweet and simply satisfying, Stonewood's selection of drinks is sure to please this spring. The only question remains… which do you choose?
When you dine in this season, the options are endless. Read on as we share a few of our favorite picks for kicking back and cooling off!
Red Sangria
Carried over from Spanish cocinas, sangria is a spring and summer staple that's as delicious as it is easy to prepare. Our take on the classic Red Sangria is no different: We pair red wine with Christian Brothers Brandy, peach and blackberry syrups and cranberry juice – then top it all off with a flavorful citrus medley of lemon, lime, and orange. It's a fruity treat that's sure to satisfy, especially at this time of year!
White Sangria
Love the citrus splash, and want to take it up a notch? Our White Sangria is just the ticket – with a chardonnay base and Flor de Caña Rum, our White Sangria also features peach syrup, lemon, lime, and orange. What sets it apart is a trio of pineapple juice, OJ, and Sprite, a delightfully bright and tangy team that gives your fruity sangria a welcome "pop."
Blackberry Crush
For a flavorful fusion, try our Blackberry Crush – prepared with Stoli Citros Vodka, lemon juice, and blackberries, this cocktail comes with a kick. You'll find it in the cool blast of mint that tops off the drink, a fresh, springy touch that can't help but cool down your palate.
Ultimate Margarita
We're capping off our list with a true classic: the margarita. This popular tequila-based drink is beloved in many forms, frozen or on-the-rocks, all based on the same central idea of a sweet-and-sour duo that's easy to enjoy. Ours capitalizes on this classic formula – the Ultimate Margarita features Herradura Reposado Tequila with Courvoisier and Cointreau, perked up with lemon, lime, orange and agave nectar to balance it all out. A classically cool drink, there's a reason why we associate margaritas with fun days by the pool or beach – they just fit together!
For a refreshment that's truly refreshing, you can't go wrong with any of these cool options. Find your new favorite the next time you come down to Stonewood!