Tue, Apr 18, 2017 at 11:14AM
---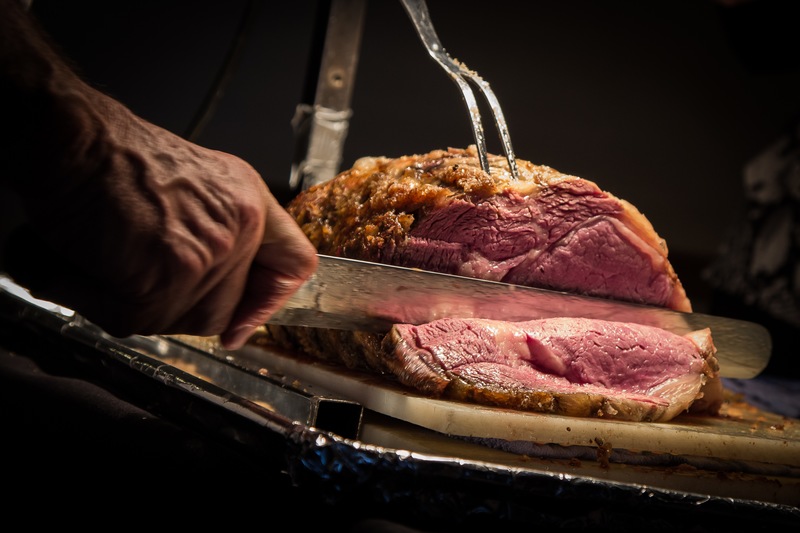 Tender, hearty, and a go-to delicacy for holidays and family gatherings, there's more than one reason to love prime rib--and this Prime Rib Day, April 27th, we're celebrating them all!
Before digging into your savory, slow-roasted prime rib dinner here at Stonewood, take a look at the best features of this unbeatable cut.
Rich, tender, and a marbled marvel
Ask anyone what they love most about prime rib (go ahead, ask!).
You're likely to hear much of the exact same answer: it's incredibly tender! As it turns out, there's a good reason for that. Prime rib is cut from the primal rib, a portion of beef that doesn't see much muscle use and features a "fat cap" and marbling throughout that contribute to its overall tenderness.
While prime rib itself is not a steak--for that, one would need to cut the ribs into steaks, creating an aptly-named ribeye steak--it is frequently touted as more than a worthy counterpart, due to its juicy texture and sheer quality. That mouth-watering goodness is only amplified by a slow roasting method, one we employ here at Stonewood for maximum flavor and feel.
A sizeable supper
There's another big reason why prime rib reigns supreme at the dinner table--it's fit to feed an army! Well, almost.
Because the prime rib comes from one of the larger primal cuts, it contains enough meat to feed even the largest of family gatherings. (No wonder it's a staple of the holiday season in many homes!) But of course, even when you're dining here at Stonewood, you don't have to skimp on portion sizes. Our is a heaping plate of the star of the show--a 12 or 16 oz. serving of our very best beef--accompanied by horseradish sauce, au jus, and your choice of side. If you're feeling hungry, and are craving a deliciously indulgent meal, this is just the ticket.
Make tonight extraordinary! Each of our 12 Stonewood locations has its own unique community flair--but they all commit to the same excellence in fine ingredients and kitchen expertise. Find a Location and be sure to Sign Up for our E-Club for news and special offers!