Tue, Apr 18, 2017 at 11:14AM
---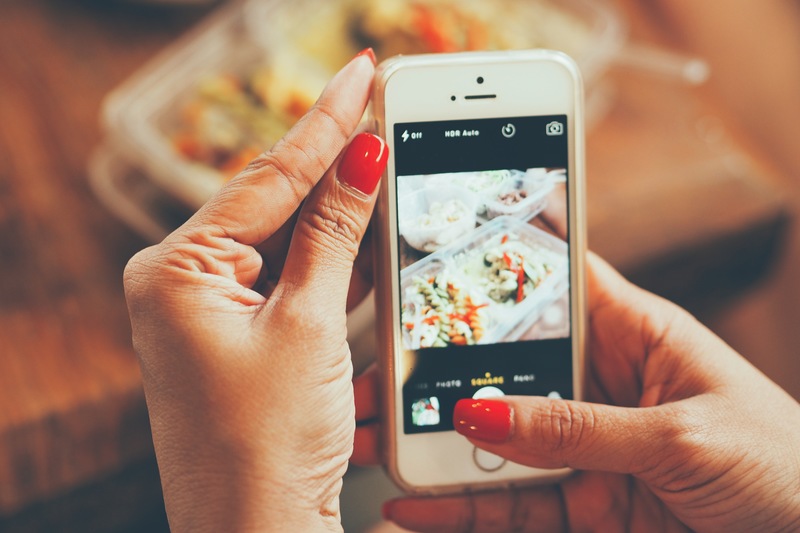 There's nothing quite like digging into your favorite freshly made dish--but not before snapping a photo and sharing it with the world!
Easily accessible social media has made today's dinner table a haven for snapping, sharing, and celebrating the food we love most--all within a matter of seconds. If you're looking for ways to take the perfect photo of your dinner, see the tips in today's blog!
Capture the feel of your food
The best tip for achieving perfect food photography is to know what you're trying to capture. Do you want to snap the intricate details of your dish so you can try your hand at replicating it at home--or are you intent on capturing the feel of your dinnertime get together, with more focus on the ambiance of your surroundings than on the exact ingredients of your dinner? Knowing the answer to these questions will help guide your angles, filters, and just about every other decision you need to make.
Farewell to flash
In most cases, flash just can't do the food on your plate justice. Even when flash seems necessary, specifically in low-light settings, it can give your food an unfamiliar (and perhaps unappetizing) kind of tinge that you'd rather not remember. Instead, use soft, natural lighting when possible--or, in dimmer situations, the light of candles or other accents--to capture the feel of your food, and not the less-than-flattering details flash tends to bring out. And of course, foregoing flash is a great way to preserve the candid nature of your photo (as we all know, once that bright light goes on, it's hard to stay incognito!).
Don't forget the family
Dining out is, first and foremost, a social experience. While pretty plates and delicious meals you want to remember are worth capturing, don't forget to include some shots of the family and friends dining with you, too! They add whimsy, heart, and soul to whatever photos you might go home with. Whether they're candid or posed group shots of smiles, hugs, and the occasional goofy face, these are the photos you'll want to hold onto in your scrapbook or restaurant journal!
We hope that today's blog helps you snap that picture-perfect dinner photo. Be sure to share it--sweet or savory--with us on social media!
Make tonight extraordinary! Each of our 12 Stonewood locations has its own unique community flair--but they all commit to the same excellence in fine ingredients and kitchen expertise. Find a Location and be sure to Sign Up for our E-Club for news and special offers!