Fri, Jan 24, 2020 at 5:26PM
---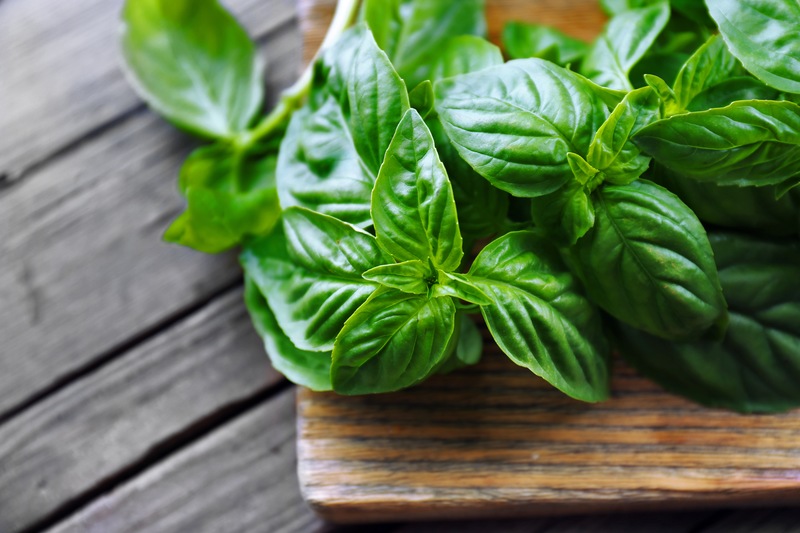 From their rich color to alluring aroma, there's something special about fresh herbs to top off a dish! But did you know that these flavorful additions are good for you, too? Just read on as we share a few key reasons to love fresh herbs—and how to grow them in your own backyard!
Unparalleled flavor
A walk down any spice aisle will provide convenient access to many of your favorite herbs and spices—but while these will do in a pinch (literally), they don't quite cut it when it comes to achieving the best possible flavor for your meal! There's nothing like a few fresh leaves of basil to bring out the earthy undertones of a homecooked pasta dish, or fresh mint to perk up your watermelon cocktail. Fresh herbs work deliciously as a last-minute addition, and provide home chefs the thrill of "winging it" to excellent results—however, they work equally well as ingredients in savory condiments like Stonewood's basil avocado aioli!
Good-for-you benefits
As foodies, we love finding ingredients that taste good and are good for you—and fresh herbs effortlessly do both, making them essential additions to any recipe.
Fresh herbs like basil, mint and rosemary are packed with polyphenols, natural plant compounds whose antioxidant and anti-inflammatory properties help keep us feeling our best, and some studies even suggest that they can help ward off cancer and heart disease, too. Who knew those little green leaves could do so much?
Fresh herbs are also a great source of vitamins for everyday health—for example, parsley packs 137 percent of your daily vitamin K needs, which is good for your heart!
For growing herbs at home…
Growing herbs at home? You don't need a big backyard or gardening experience to get started. In fact, if you have a windowsill that gets plenty of direct light, this can even be a growing area. Wherever you grow your herbs, just know that popular varieties like basil, parsley and rosemary love lots of light, whereas mint will be happier in partial shade.
Savory Stonewood picks
Wondering how to enjoy fresh herb goodness at Stonewood grill? Many of our favorite dishes feature herbs in a big, flavorful way, including…
Tuscan Chicken, oak-grilled to perfection and paired with fresh herbs and roasted garlic for a truly aromatic experience
Bruschetta, an Italian classic where fresh basil is truly the star of the show
Grilled Rosemary & Garlic Lamb Chops, a hearty entrée whose garlic and fresh rosemary work together to deliver delicious down-to-earth flavor in every bite
Can't wait for your fresh herbs to grow to start enjoying their benefits? Stonewood has you covered! Swing by to savor basil, rosemary and other delicious additions with your next meal.