Mon, Dec 10, 2018 at 10:00AM
---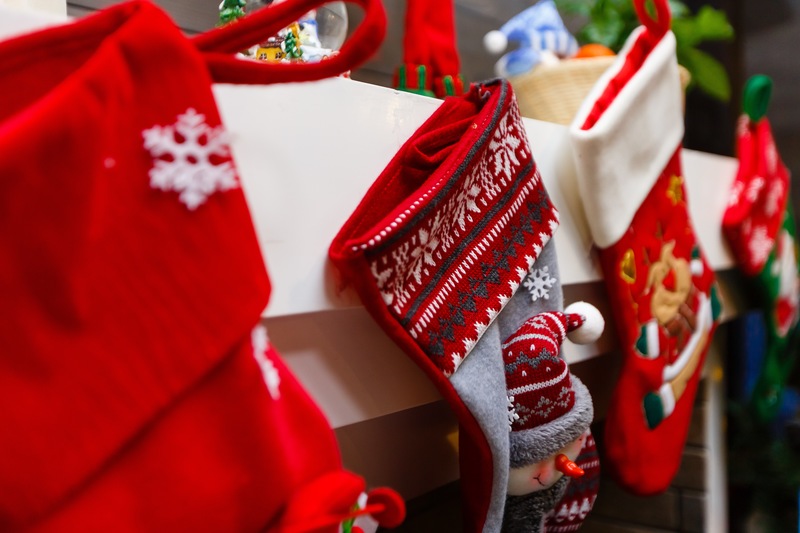 Sometimes, the greatest gifts come in small packages—and for foodies, this is especially true!
From kitchen gadgets to sweet treats and everything in between, foodie-friendly stocking stuffers are a great way to share the love this holiday season. Wondering where to start? Just read on for a few of our favorite ideas.
Hot sauce
Do you know someone who's always adding hot sauce to their food—no matter the meal? Treat them to a stocking-sized bottle of hot sauce, perhaps even one that comes on a keychain, for a simple yet meaningful gift.
Tea and coffee
Packets of your giftee's favorite tea, or their preferred coffee pod flavor, are sure to please. Who doesn't want a warm mug of sweet, soothing goodness on Christmas morning?
Flavored lip balm
As a fun novelty gift, flavored lip balm (from your giftee's favorite soda to baked goods to, yes, even bacon and pizza) is sure to brighten anyone's day.
Mini cocktail guide
For the aspiring at-home bartender, a miniature cocktail guide makes for a wonderful stocking stuffer. It will allow the recipient to whip up classic cocktails in a flash, whether they are entertaining at home or attending a friend's birthday party… and they're sure to remember you every time they shake, stir and serve up increasingly delicious drinks.
Novelty ice molds
Another great gift for cocktail connoisseurs? Novelty ice molds! From stars to hearts to letters, anchors, rings, you name it, these molds are easy to stuff into a stocking and will provide plenty of great laughs over drinks (including right at your holiday dinner!).
Spiral potato twister
The key to a "potato tornado" and other spiralized dishes is a handy little tool—essentially a spiral-shaped twister—that you can insert into a potato, resulting in ribbons and ribbons of potato to fry, salt and dress up in a bevy of delicious toppings.
Specialty foods
From a bag of special gourmet pasta to a gourmet rub to chocolates from your trip abroad, small specialty food gifts make for excellent stocking stuffers. They might seem small, but their impact will be enormous (and delicious) as they are enjoyed at your next family dinner.
Cookie cutters
There's no better time than the holiday season to gift a loved one with cookie cutters! Specialty shapes like characters from their favorite movie, letters to spell out funny words or even food-shape molds (who could say no to a pizza-shaped sugar cookie?) are all worth gifting this holiday.
Favorite recipes
One especially meaningful stocking stuffer idea? A hand-curated collection of your favorite recipes! Whether they are passed down from generation to generation, or simply pulled from your favorite celebrity chef's website, the gesture is a beautiful one. Nothing brings us together quite like food, and the gift of recipes (assembled in a small box or booklet) sends the message that you hope for many more delicious meals together.
A gift card for great food
Finally, for a simple but oh-so-satisfying stocking stuffer, opt for a Stonewood gift card! This is a gift that promises delicious food and even better memories to come—plus, this holiday season, you earn a $20 bonus card for every $100 you spend in gift cards. As you likely already know, the gift of good food is one that keeps on giving!
We hope that these ideas help you stuff stockings with love, warmth and the gift of great food this Christmas. From our family to yours, we hope you have a very happy holiday!