Wed, Feb 21, 2018 at 1:30PM
---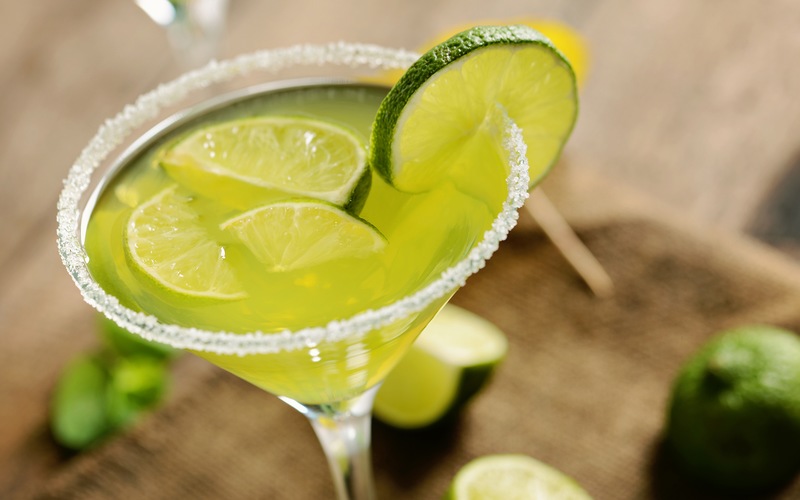 Tart, tangy and one-of-a-kind, the margarita has long served as a symbol of vacation time … and many a Cinco de Mayo get-together.
But you don't need to wait for May to roll around to enjoy this classic cocktail! In honor of National Margarita Day on February 22nd, we're exploring the sweet-and-sour history of the margarita, as well as a few ways to enjoy it right here at Stonewood. Just keep reading.
The margarita's muddled history
Classic preparation for a margarita calls for you to shake, then strain, the tangy mixture until it is well-mixed and frosty. It seems pretty straightforward—but the history of the first margarita is anything but.
We know that the margarita came from Mexico sometime in the first half of the 20th century. It was featured, by name, in a 1953 issue of Esquire, so it naturally had to arrive on the scene beforehand. But… where?
Some point to Juarez, Mexico, where it's said that Francisco "Pancho" Morales concocted first margarita on July 4th, 1942. Others account for the drink's name by attributing its creation to Margarita Sames, a Dallas native who purportedly mixed the drink for the first time on vacation in 1948. Or perhaps it was Don Carlos Orozco, an Ensenada bartender who first prepared the drink for Margarita Henkel, daughter of a German ambassador, in 1941.
What makes a margarita?
So as far as cocktails go, the margarita is relatively young—having only made its way to the mainstream less than a century ago. But it quickly caught on, and its tried-and-true pairing of Mexican ingredients (including tequila and, interestingly enough, the key lime versus the Persian lime that's favored throughout the US) has become a staple ever since.
But what goes into a margarita? The breakdown is simple. Combine tequila, triple sec and lime juice for a delightfully tangy trio—but don't forget the salt! The addition of salt looks good (what's a margarita without it, anyway) and actually serves to counteract the other flavors' bitterness. The end result is perfectly balanced and is served over ice… or, perhaps, frozen for a cool poolside variation.
The ultimate way to indulge
Here at Stonewood, our love for the margarita knows no bounds. That's why we've crafted the Ultimate Margarita, a delicious medley of Herradura Reposado Tequila, Cointreau and lime. Then, for a little something extra, we add Courvoisier, lemon, orange and a sweet bit of agave nectar, which helps make the drink that much easier to enjoy.
Pucker up! The margarita may be tangy, but we wouldn't have it any other way. Enjoy a margarita with Stonewood and toast to a night of fun with friends and family who love the sweet-and-sour treat just as much as you do.