Fri, Dec 17, 2021 at 5:35PM
---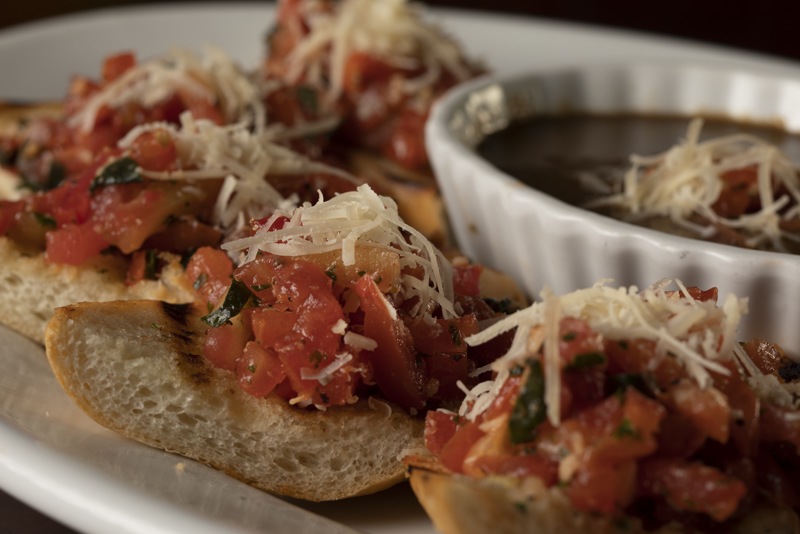 You've probably had a beachside appetizer (or two, or three) recently, whether you're on vacation in Daytona, FL, or one of its sun-kissed residents.
Have you ever stopped between bites of some amazing bruschetta, seared ahi tuna, or spinach-crab-brie dip from one of the many outstanding Daytona Beach restaurants and wondered, hmm, when did appetizers become a thing?
Well, the next time you're enjoying the ocean view with a friend over lunch, here's some amusing history to spice up the conversation.
When Did "Starters" Start?
Appetizers (finger foods, hors d'oeuvre, something-to-munch-on, whatever you like to call them) have popped up in one form or another in practically every civilization since ancient times. Perhaps it's some instinctual evolutionary throwback to our hunter-gatherer grazing days when little morsels of fruit and nuts set the tone for the long-awaited main course.
One of the first written accounts regarding appetizers came from the early third century B.C. when the Athenians began setting up smorgasbord-style buffets at their infamously wild parties.
Like most new inventions, it wasn't a hit off the bat. It needed a little work and time to evolve. Initially, the idea was criticized for featuring tiny portions of snails, sea urchins, and pickled cabbage that were not followed quickly enough by the main entrée, leaving everyone hungry and wanting more.
When Did Hors D'oeuvres Gain Popularity?
The term "appetizers" appears to have been coined nearly simultaneously in England and America in the 1860s, mainly to provide a global counterpart for the French "hors d'oeuvre." A stylish supper in the 1890s may include both appetizers and hors d'oeuvres.
Hors d'oeuvre is the French word for appetizers, which you may recognize. In contrast to "appetizer," which simply refers to amping up one's hunger, "hors d'oeuvre" literally translates to "outside the masterpiece," referring to the French belief that cuisine is a work of artistic expression.
An appetizer complements the main course and often comes as the first course of a multi-course supper. Appetizers are meant to whet the appetite in advance of the main dishes. As soon as the appetizers are served, guests eagerly anticipate the main course.
Classification of Appetizers
There are approximately seven kinds of appetizers at the moment, some of which you may be familiar with, while others may be worth additional exploration. These are:


Cocktails
Canape
Salads
Hors d'oeuvres
Relishes/Crudite
Soup & Consommé
Chips & DIps
Whichever you choose, all appetizers should be big on flavor but little in portion and price.
Daytona Beach Restaurants
Appetizers praised by Daytona denizens include house-smoked salmon made with fresh Atlantic salmon, mustard dill glaze, toast points, and chive aioli. Another native-fav is the Buffalo Shrimp, which comes lightly seasoned and flash-fried with bleu cheese crumbles, bleu cheese aioli, and mild buffalo sauce.
Both of these mouthwatering appetizers are available fresh from Stonewood Grill & Tavern, voted best restaurant in Daytona Beach by hungry locals.
We've Come a Long Way
Wow, we've come a long way from simple trays of fruit and salted sardines. Now, next time you're seaside dining in Daytona Beach, you can appreciate the array of inspired recipes that grace today's appetizer menus.