Wed, Jan 11, 2017 at 11:15AM
---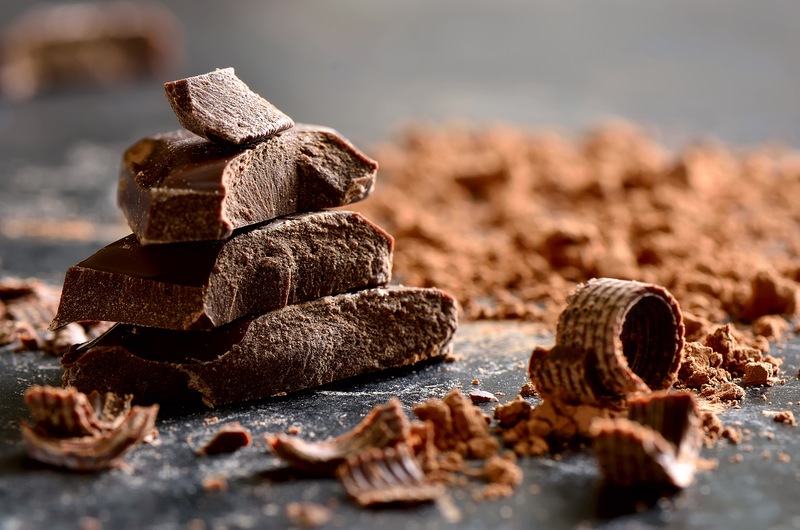 Few can deny the rich decadence of chocolate—dark, milk, hot, cold, and just about any other way you can imagine.
But there's good news for those with a sweet tooth—chocolate can actually be good for you, too! See the surprising science in today's blog.
Hot cocoa and brain power
Hot cocoa is the quintessential winter treat—so it may come as a sweet surprise to learn that enjoying hot cocoa could be good for your brain, too!
In 2013, a Harvard Medical School study suggested such promising findings. Researchers discovered that seniors (with an average age of 73) who drank two cups of hot cocoa per day, for one month, actually had improved thinking and memory skills due to increased circulation to the brain.
One study may not be enough to draw conclusions on—but if this is the start of a positive trend, we're excited to get on board!
Dark chocolate for heart happiness
We all want ways to keep our hearts healthy—and dark chocolate might be one of the tastiest ways to do it! In 2012, Cochrane Collaborations pored over 20 separate studies that supported the idea that dark chocolate, when consumed regularly, can help lower blood pressure. This is believed to be due to the flavanols (a type of antioxidant) found in dark chocolate—when those flavanols interact with the body, they help to ease blood vessel walls and promote healthier pressure and circulation. Who know there was so much going on every time you enjoyed a dark chocolate treat?
The feel-good food
One of the biggest benefits of chocolate consumption is that it makes you feel good! When you allow yourself the small but simple pleasure of a chocolate treat, you're satisfying your sweet tooth and might be eliminating cravings for less healthy foods later on.
Looking for a chocolatey treat on your date night at Stonewood? We recommend trying our Chocolate Mint Crepe—a fusion of flavors you'll be sure to love—, our decadent Chocolate Indulgence or even our Chocolate Bread Pudding for a fulfilling treat!
Make tonight extraordinary! Each of our 12 Stonewood locations has its own unique community flair—but they all commit to the same excellence in fine ingredients and kitchen expertise. Find a Location and be sure to Sign Up for our E-Club for news and special offers!