Fri, Jan 27, 2017 at 11:15AM
---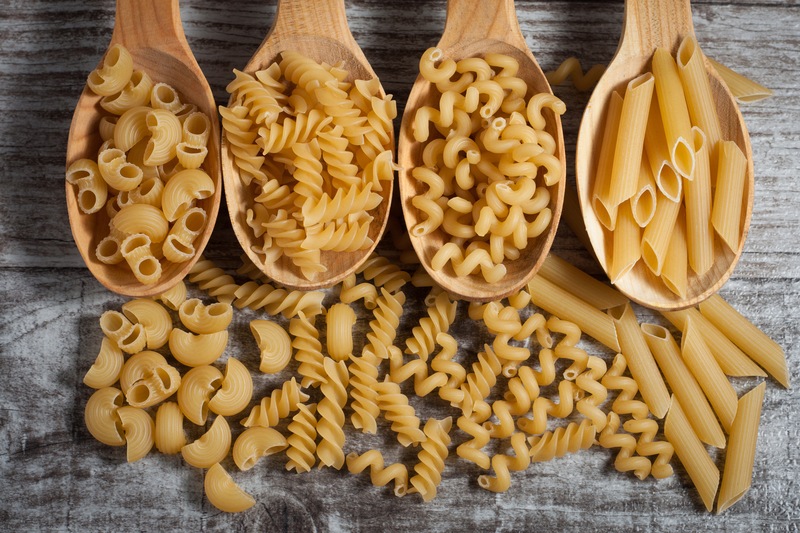 If you have school-age children, you might already be expecting to receive a piece of macaroni art (or two) as a sweet handmade gift this Valentine's Day.
We've come to expect the heartfelt, whimsical and perhaps a tad bit gluey designs as a rite of passage for school kids everywhere—but the macaroni art form isn't confined to the educational system!
Read on in today's blog to learn more about this unique artistic medium, as well as a few real-world displays of pasta-made masterpieces.
A modern creation
While it's hard to pinpoint exactly where or when macaroni art started, it's safe to say that this kid-friendly art form has roots in modern times. This is because mass-produced macaroni (as well as other pastas) didn't start until the late 19th century, and didn't truly catch on as a grocery store staple until decades later—for reference, Kraft Macaroni and Cheese was born in 1937.
Since fresh pasta wouldn't work with glued-down macaroni art creations (and with the careful work that goes into making fresh pasta, it's hard to imagine they would want to, anyway!), it took the advent of dried, boxed pasta to lead to this whimsical art form.
Pasta art around the world
Pasta art doesn't just happen in schools—it's grown somewhat in popularity as a means of easy expression for thoughtful artists of every age. Some have taken their pasta passion to great heights—in 2008, for example, food artist Prudence Emma Staite used 10,000 individual pieces of pasta (from fusilli to lasagna) to recreate the Mona Lisa!
Tips for the home
Are you interested in creating a macaroni art work of your own? Here are a few key tips to keep in mind…
Use glue sparingly. This tip holds true for art projects of every type! With macaroni art, it can be helpful to start light and see how well your pasta sticks to the paper or surface you're working on. You can always dab on some more glue, but can't necessarily wipe away excess glue gunk that's already spilled onto the surface.
Experiment with different kinds of pasta. If you ever made macaroni art in school, you probably already know that the favored pasta of choice is, indeed, elbows. But if you have other shapes on hand (like bowties, fusilli spirals, shells, and more), you can get creative and form more expressive pieces. Try it yourself!
You may not have a macaroni art bust, sculpture or true-to-life portrait hanging in your home—but when your child rushes in with a macaroni artwork made just for you, it's impossible to feel like you've got anything less than world-class work! We hope that you enjoy making or receiving these fun, whimsical pieces all season long.
Make tonight extraordinary! Each of our 12 Stonewood locations has its own unique community flair—but they all commit to the same excellence in fine ingredients and kitchen expertise. Find a Location and be sure to Sign Up for our E-Club for news and special offers!