Tue, Nov 20, 2018 at 8:52AM
---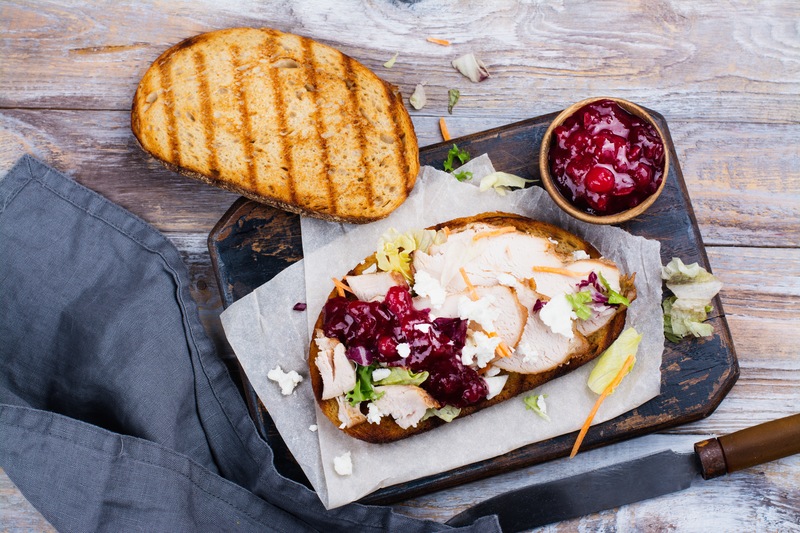 Happy Thanksgiving—take two!
When you have lots of leftovers, it's like enjoying the warm, cozy feel of the holiday all over again. You can even invite over the same family and friends to continue the conversations, the laughs, the stories and memories…
But of course, you don't need to recreate the big, traditional spread to savor those flavors—in fact, why not mix things up with fun, fresh recreations that let you enjoy the meal in an all-new way?
Read on as we share a few of our favorite ways to put a new spin on Thanksgiving eats.
Supreme seasonal pizza
If you're one to enjoy a delicious, fully loaded supreme pizza, you will want to try this seasonal variant! There are no rules on how to craft a supreme leftovers pizza—simply pile ingredients such as cheese, shredded turkey breast, greens, onions, mushrooms and more atop a thin pizza crust. The result will be a bright, satisfying medley of color and flavor, an exciting way to make the most of your leftovers (and an easy appetizer for post-Thanksgiving get-togethers!).
Turkey panini with a twist
Sure, the post-Thanksgiving sandwich is a go-to for a reason. But why not mix things up a little? Swap in hearty, whole-grain bread for a deliciously textured foundation (one that's sure to hold up to the pile of ingredients on top!). Layer on turkey, greens, mashed potatoes and gravy—in lieu of traditional mayo—and even a smear of cranberry sauce for a sweet touch that's uniquely Thanksgiving. Warm up your sandwich in a press or on the griddle for that oh-so-satisfying crunch. It's the perfect way to get more out of your Thanksgiving leftovers, especially if your Black Friday plans take you on the go and you need a hearty, handheld option.
Fried mashed potato bites
A deliciously pop-able appetizer option, fried mashed potato bites are the perfect addition to holiday movie nights, get-togethers with friends and even lazy days around the house. You can blend cold mashed potatoes with egg, cheese, bacon and other mix-ins for a flavorful touch, then roll in bread crumbs and fry. The end result? A light, satisfying snack that's crunchy on the outside, warm and soft on the inside, and fun just about all around.
Black Friday hash
Who doesn't love a post-Thanksgiving nap—perhaps one that turns into a long slumber? If you wake up in the early morning feeling hungry, whip up a Black Friday hash that's sure to get everyone up and ready to dig in. Simply mix together leftover potatoes, cheese, stuffing, turkey and anything else you might have on hand, fry it up, and enjoy! You can even place a sunny-side-up egg on top for a fun brunch-time touch.
Pumpkin pie trifle
Pumpkin pie is the quintessential Thanksgiving dessert, but there's more than one way to enjoy its sweet, familiar flavor. One of our favorites is the pumpkin pie trifle, a uniquely European-inspired take on the dish. Separate parts of your leftover pie (i.e. the filling from the crust), and then mash each up separately so it can be scooped into a mason jar or glass. Follow the pattern of one layer crust, one layer pie filling and one layer whipped cream. Repeat twice and then top off with a dollop of whipped cream and a sprinkling of leftover crust crumbles, and you are good to go for an elegant yet effortless dessert!
Do you have a favorite way to enjoy leftovers? We'd love to hear it! Share your own ideas, or tell us which meal you're most looking forward to trying. Either way, it's sure to be a delicious Thanksgiving… again and again and again.