Fri, Jun 30, 2017 at 2:35PM
---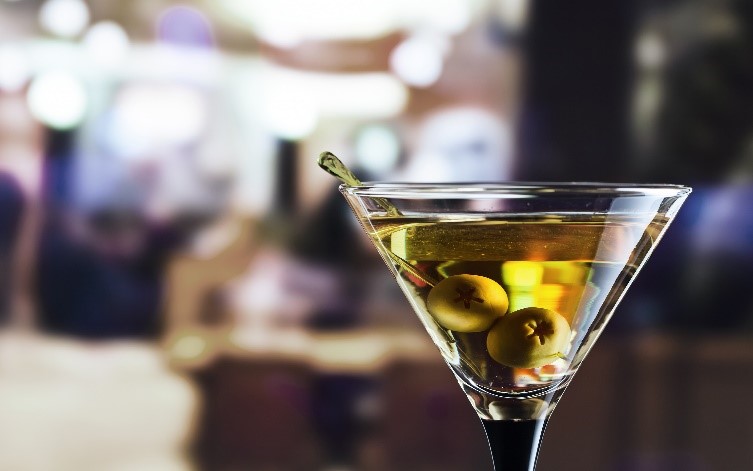 When it comes to cocktails, few are as universally known—or as beloved—as the martini.
It's a staple of every bar across the globe, a longtime fixture whose influence has reached the most hallowed halls, storied political meetings, and, of course, the silver screen.
To us, of course, the martini is simply a classic we count on; a go-to treat that's as perfect for workday dinners as it is weekend outings with friends.
Today, in honor of Martini Day on June 19th, we're taking a look at the history of this quintessential cocktail. Read on to learn more!
Birth of a classic
Like a dirty martini, the history of this cocktail isn't always so clear—but we do have a few ideas of where it got its start.
The first prevailing theory is that the martini stems from the vermouth brand of Alessandro Martini, an Italian company, in 1863. There's record of that—but what if the actual ingredients and the famous martini name came a little earlier?
That's what the second theory suggests. According to this origin story, the cocktail came from San Francisco in the early 1860s. It is said that here, at the famed Occidental Hotel, people traveling to nearby Martinez via ferry would enjoy a similar drink before their trip. The Martinez cocktail was actually known for being much sweeter than the recipe we know today, thanks to the presence of maraschino.
The martini was created well before Prohibition in the United States—but when the twenties rolled around, the drink was able to survive and outlast the era. In fact, it actually thrived. This success can be attributed to the availability of illegal gin—a key martini ingredient—throughout the period.
More than a cocktail
For most of its history, the martini has been more than just a cocktail. It's been a counter-symbol to Prohibition, a fixture of the 20th century, and has even had a presence in politics: even President Franklin Roosevelt was said to have offered the drink as a show of diplomacy in 1943! Even in our most tumultuous times, then, it seems that the merit of the martini was never lost. And of course, who can forget how the world's most famous spy, James Bond, immortalized the martini with those famous words: shaken, not stirred.
Modern twists for a modern drink
Bond took his martinis shaken, but that's not the only way to switch up your drink. Modern martinis can be made with vodka in place of gin, for example. For a gourmet twist, we add bleu cheese-stuffed olives to our classic martinis! And of course, the sky's the limit with sweet takes on the drink, with versions like the appletini or, here at Stonewood, the Blueberry Martini.
To celebrate Martini Day, come in and enjoy one of our Stonewood Classic Martinis, or maybe the Blueberry Martini for a fruity kick. Better yet, come in on Stoli Thursday for any Stoli drink (martinis included) for just $5!
Make tonight extraordinary! Each of our 10 Stonewood locations has its own unique community flair--but they all commit to the same excellence in fine ingredients and kitchen expertise. Find a Location and be sure to Sign Up for our E-Club for news and special offers!