Tue, Jan 24, 2017 at 11:15AM
---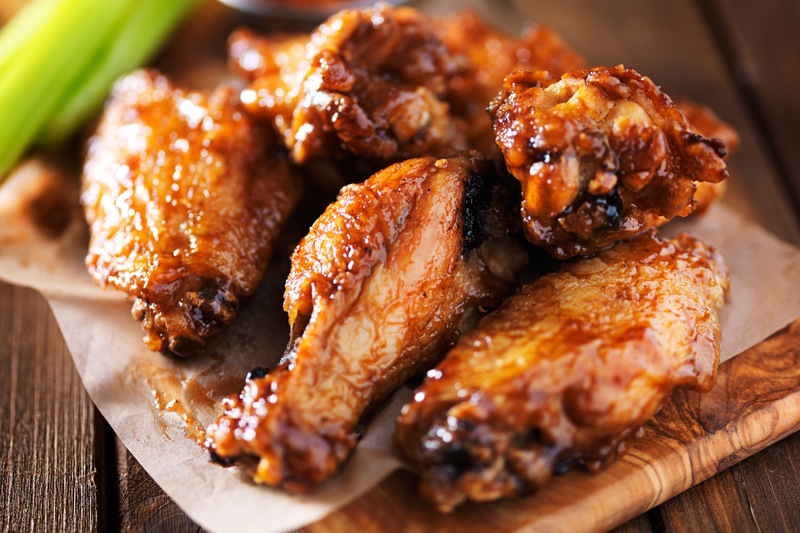 Are you geared up for the Super Bowl? The biggest day in football just so happens to be a big one for food lovers, too, as record amounts of our favorite foods are eaten on this day every year.
What is it about football, loud fans, and team spirit that makes us so hungry? It's hard to say for sure—but in today's blog, we will be taking a closer look at the surprising food facts behind this famous day of football.
Record-breaking wings
Simple and always sure to please, it's no surprise that chicken wings are a favorite at many Super Bowl parties—but even knowing that, the sheer amount of wings eaten on Super Bowl Sunday is staggering! As a country, we eat a whopping 1.3 billion wings on this day—or, according to the National Chicken Council, seven percent of all the wings sold in a year.
Salty snacks we can't get enough of
If your serving bowls are filled to the brim with chips, pretzels, and other salty treats this February, you're definitely not alone. We eat more than 11 million pounds of chips on Super Bowl Sunday, as well as nearly four million pounds of popcorn.
America's favorite dip
Few things go better with a fresh bag of chips than a rich, tasty guacamole—and America agrees, eating eight million pounds of the stuff on Super Bowl Sunday!
Takeout by the dozen
Even if you don't prepare the meal yourself, your kitchen is probably stocked on Super Bowl Sunday thanks to the help of your favorite takeout spot. 48 million Americas enjoy takeout on this day, with a majority of those orders being—you guessed it—pizza.
Did any of these stats surprise you? Share your own Super Bowl menu picks with us below. Of course, if you prefer to fuel up before the big game, feel free to enjoy a dinner at Stonewood first!
Make tonight extraordinary! Each of our 12 Stonewood locations has its own unique community flair—but they all commit to the same excellence in fine ingredients and kitchen expertise. Find a Location and be sure to Sign Up for our E-Club for news and special offers!