Mon, Mar 04, 2019 at 4:35PM
---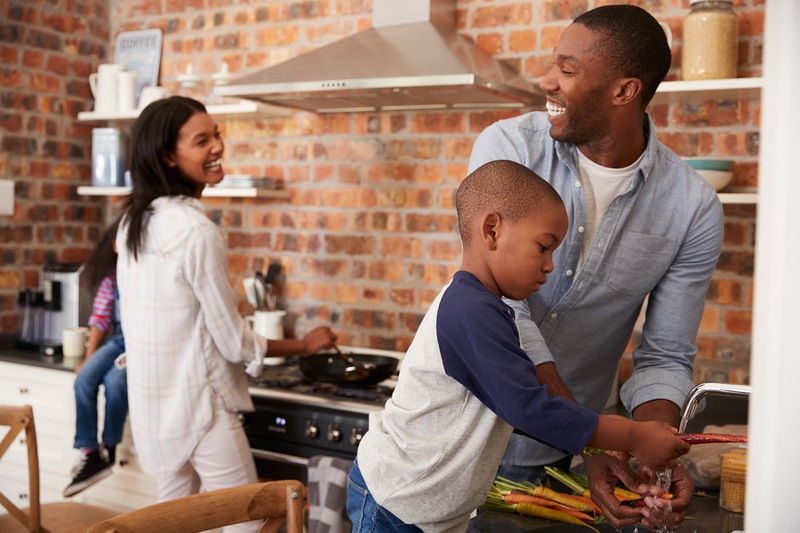 Spring is all about trying new things—including fresh flavors and exciting recipes. Is your kitchen up to the task?
If not, we've got you covered! Read on to see our top ten must-have kitchen tech and tools for the season ahead.
Savvy food scale
Having a food scale in the kitchen can help you enjoy meals confidently, knowing that each ingredient is weighed and portioned out with accuracy—and having a smart food scale can take that accuracy even farther. There are many different types of scales available, including large-capacity ones that are perfect for complex meals, and digital scales that let you input codes to weigh and analyze the nutritional makeup of your food.
Fridge cam
'Tis the season of fresh produce! Don't let those bright, colorful fruits and veggies go to waste. Install a fridge cam that snaps a photo of your refrigerator in real-time—while you're out shopping at the store or local farmer's market, you can check to see what you have so that you don't bring home doubles.
Sous vide cooker
French for "under vacuum," sous vide refers to a precise cooking method in which food, such as steak, is vacuum-sealed and submerged in a water bath to achieve a perfectly even temperature (and deliciously juicy texture) throughout.
Slow cooker
Of course, the classics are still the classics. A slow cooker is a must-have addition to any kitchen, as it lets you whip up savory one-pot meals that simmer all day to juicy, aromatic perfection—from roasts to sauces to dips and everything in between, your slow cooker is guaranteed to deliver lots of delicious meals.
Digital thermometer
Don't leave your dishes to chance—a digital thermometer can help you achieve an accurate idea of your meat's temperature and whether or not it is fully cooked. It's just one less thing to worry about as you prepare a delicious family meal or dinner with friends!
Air fryer
Love French fries and fried chicken, but prefer a healthier alternative? Today's device du jour is the air fryer, a countertop tool that circulates hot air and creates a crispy exterior for your foods—without needing any oil or fat to get the job done.
Cutlery cleaner
For quickly cleaning knives—or even spoons and forks, as you wait for the dishwasher cycle to finish—pick up a simple cutlery cleaner! With bristles on two sides, you simply insert your cutlery and move it around a few times to scrub clean. It's the perfect addition to those fast-paced dinners where you don't have much cleanup time to spare.
Microwave cleaner
Microwave cooking is all about a quick, one-two-three process—and now, microwave cleaning is just as easy. We've seen steam-powered microwave cleaners in the shapes of volcanoes and even plastic people—fill them up with water and a touch of vinegar, and then relax as the cleaner releases steam and loosens up microwave grime as it cycles around.
Novelty tools
Novelty kitchen tools help make cooking, baking and clean up a little more exciting! From dinosaur-shaped soup ladles to nesting doll measuring cups, these tools are as fun as they are functional.
Produce tote
Though it's not quite a tool, you will want to have a good produce tote on hand as you visit farmer's markets this spring! Opt for a trusty, heavy-duty bag that can stand up to your heaviest hauls of fruit-and-veggie goodness.
We hope that these tools help you enjoy springtime snacking, meals and messes, too—after all, what's fun in the kitchen without a spill here and there? Of course, if you prefer a hands-free night, we can help with that. Treat yourself to a dinner at Stonewood and find flavorful inspiration for your next kitchen adventure!