Mon, Oct 31, 2022 at 2:45PM
---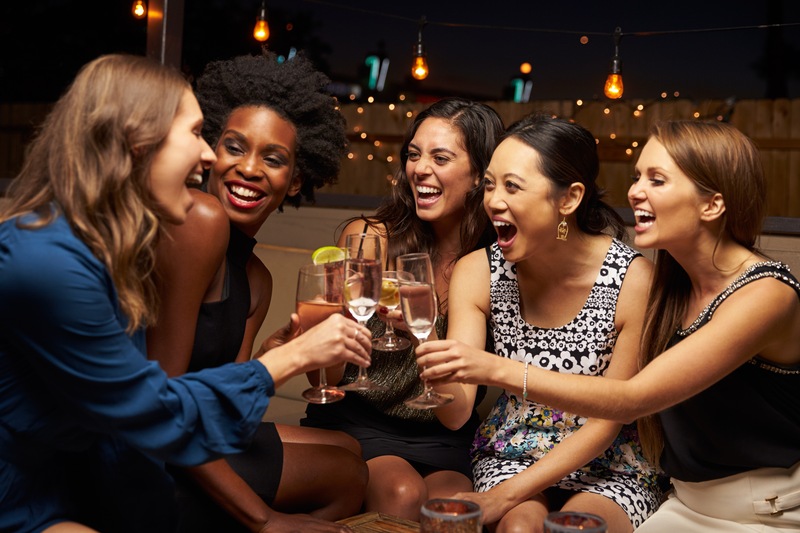 Time for a ladies' night out with your best friends? When you're looking to enjoy a fun evening of delicious food, refreshing drinks, and great memories, you'll surely want to choose one of the best restaurants near Tampa to truly make the most out of your experience.
If a large and varied drink menu is just as important to you as your meal, look no further than Stonewood Grill & Tavern. You won't be disappointed at just how many incredible menu items you'll get to peruse, and if you can't decide, your waiter or bartender can always provide a recommendation!
Refreshing Cocktails and Other Beverages to Enjoy at Tampa Restaurants
Let's take a look at a few of the delicious drinks offered at Stonewood that are perfect for a ladies' night out. We're proud to have one of the best happy hour schedules among Tampa restaurants, with happy hour deals all day every day from open to 7 p.m.!
Crisp White Wines
A crisp, balanced white wine can pair well with nearly all of our menu items, including our market-fresh fish dishes, salads, and flavorful appetizers. Save on individual glasses by buying a bottle of Moscato, white zinfandel, pinot grigio, sauvignon blanc, or even rosé to share with your friends!
Deep Red Wines
Some people simply prefer red wine to white wine, especially considering the meal they're about to enjoy. If you and your girls look forward to enjoying hand-cut steaks on your ladies' night out, nothing pairs better with a filet mignon or ribeye steak than a robust, full-bodied red wine.
Ask for a list of our red wine types, including pinot noir, malbec, red zinfandel, merlot, and more.
Refreshing Draft Beers
If you and your pals are more partial to beer than wine, we've got you covered at Stonewood. Our detailed beer listing will make it easy to find the name of your favorite brew or even choose something new to try based on your typical tastes.
You could always ask your server what they might recommend based on the flavors you love best in your beers, and they'll be happy to bring you the perfect ice-cold brew.
Creative Cocktails
If you're ready for a cocktail to really get the party going with your girlfriends, we've got a full menu of our mixologist-curated cocktails that feature a variety of liquors and flavor palates.
Whether you'd like to see how the Stonewood bartenders make your favorite classic cocktail or you want to try something completely different, you won't run out of options with us.
Beverage Bundles
The best way to enjoy your ladies' night out to the fullest and get a great deal at the same time is with our Beverage Bundles.
Order a four-person serving of margaritas, Moscow mules, and mimosas; gallon servings of red or white sangria; or even customized six-packs and wine bottle specials for a girls' night you won't forget anytime soon!