Fri, Mar 19, 2021 at 12:05PM
---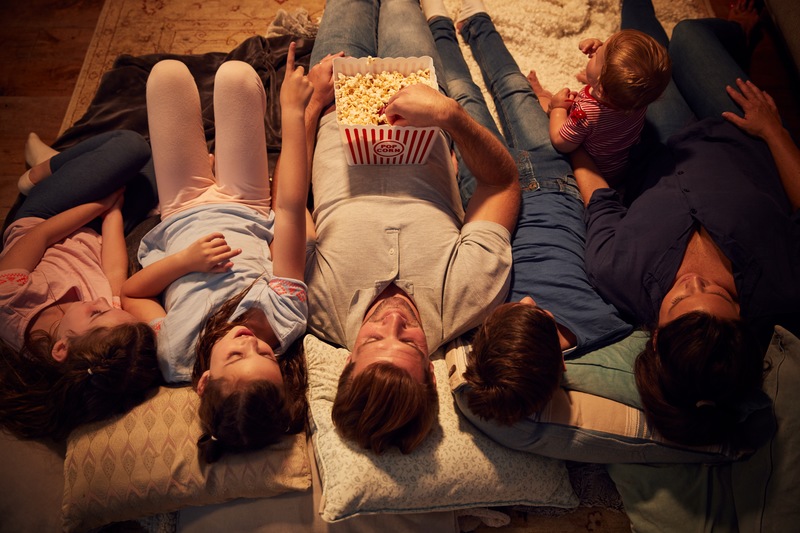 Are your regular family-game-night activities starting to feel a bit stale? Getting tired from the same-old daily grind with nowhere exciting to be? While "staying in" is still the new "going out," it's important to find fresh and fun new ways to spend time and make some special memories with your loved ones. Trying something new for a family evening in can be a win-win – you'll bring some excitement into an otherwise-boring week and also fit in some special family bonding time (and maybe even some delicious Daytona Beach food!). What's not to love? Read on for our top four ideas to try out with your crew:
Go Camping – Right at Home!
Who said that you need to travel far out to enjoy all the benefits of a family camping trip? Instead, take an evening "getaway" by recreating the magic at home. Weather permitting, you might be able to camp in your own backyard! Get the whole family's help to pitch a tent, then bring your lantern and sleeping bags. You'll enjoy all the fun of a night spent under the starts – but with easy access to a restroom, kitchen, and even warm beds in case of inclement weather. If your backyard has a firepit, now is the perfect time to gather around for s'mores! Alternatively, you can bring the party inside. Roll out those sleeping bags on the living room floor and stock up on camping favorite snacks. Turn the lights out and pass around some flashlights for spooky-story time!
Let Your Inner Artist Shine
There's nothing more satisfying than making a special keepsake by hand – so family art night might be the perfect choice! Gather supplies and decide on a project theme. Maybe you'd all like to paint self-portraits – or assign family members to paint portraits of each other! The finished collection can be a perfect gallery wall display for your home. If you're not sure about your portraiture skills, set the bar lower with a fun, failsafe craft. For example, try decorating rocks, then bringing them along on a family walk to leave in creative places. Keep an eye out to see when the stones get collected – perhaps someone walking by will find a special surprise to bring home! If you have any old clothes to repurpose, there's more options for you – upcycle old t-shirts or hoodies with bleach or tie-dye kits, or even try making funny sock puppets out of old fabric scraps.
Take Family Movie Night to the Next Level
You might have already gotten bored or basic family movie nights – but there's no shortage of ways to keep them exciting! Kick it up a notch – start with a raffle of family names to decide who gets to pick the evening's film. Set up a snack bar of your family's customizable favorites – maybe an ice cream sundae or popcorn bar with different toppings to choose from would be in order. Bring a mattress out onto the living room floor to recline in comfort, or even build a fort with blankets and couch cushions. If you have access to a projector, you could even bring the party outside – consider turning the side of your house into your very own movie theatre, much like a drive-in!
Sit Down for a Delicious Family Dinner
There's no better way to bring people together than over delicious food – but who wants to deal with the hassle of cooking a feast and dealing with a huge mess afterwards instead of kicking back to relax? Cut down on the energy with the help of your favorite restaurants in Ormond Beach, Daytona Beach, Heathrow and beyond! Stonewood offers family bundles for Curbside To-Go or Delivery – so you can enjoy a delicious Stonewood meal right at your own table. Pick a delicious main course – creamy Cheesesteak Pasta, oak-grilled marinated Tuscan Chicken, or delicious Blackened Chicken Pasta with griddled garlic bread. We'll add your choice of sides, a family-style salad, bread and butter, and even some delicious chocolate chunk cookies for dessert!
When you're planning your next family meal, Stonewood is your best bet – with a delicious menu like ours, there's no surprise why we're among the best seafood restaurants in Daytona Beach and elsewhere throughout Florida at any of our 8 great locations. Order your bundle today or stop in for dinner – steak, seafood, or beyond, we've got you covered!