Wed, Nov 23, 2022 at 10:35AM
---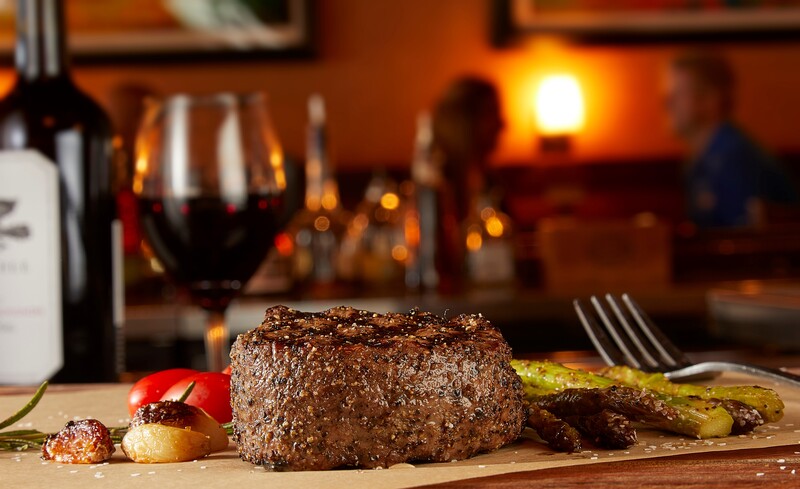 It's that time of year again — the weather is beginning to cool down. Though Florida autumns aren't too severe when it comes to cold weather, we can still take the changing of the seasons as an opportunity to warm up with friends and family and some delicious food at the best restaurants in Brandon.
Best Restaurants in Brandon to Visit This Fall
There are plenty of Brandon restaurants that you could choose from for your next outing, but there are a few reasons why we believe Stonewood Grill & Tavern should be first on your list.
5 Fall Flavors You Won't Want to Miss
While you can enjoy a variety of flavors year-round at Stonewood, you'll love the warm fall feeling you get from some of these particularly toasty dishes. We've got something for everyone, and you're sure to enjoy your Stonewood meal no matter which entrée you choose!
Heritage Onion Soup
When the weather starts to cool down, there's no better way to stay warm and cozy than with some delicious soup.
Our Heritage Onion Soup is our unique version of classic French onion soup with a rich, flavorful beef and onion broth topped with toasted croutons and decadent melted Swiss cheese. Pair this delicious entrée with a salad or appetizer to complete the experience.
Chicken Pot Pie
Warm, hearty foods like our Chicken Pot Pie can make for a delicious and memorable meal any time of year, but during the fall and winter months, this toasty entrée feels extra satisfying.
We start with tender, perfectly seasoned white chicken and bake it in a decadent puff pastry alongside fresh mushrooms, onions, peas, carrots, and supreme sauce. This dish is perfect for sharing with a loved one or enjoying all to yourself!
Filet Mignon
Looking for something particularly special to enjoy at Stonewood this season? Sometimes you want to celebrate a special occasion or simply make the most out of your night out with some deliciously prepared steak, and you can't do much better than our oak-grilled cuts seasoned with our signature spice blend.
Cold weather is no match for our Filet Mignon fresh from the kitchen, a closely trimmed and tender center cut that's served with your choice of side.
Southern Fried Shrimp
If all you can think about is some Southern-fried comfort food as fall and winter approach, we've got you covered at Stonewood. Our Southern Fried Shrimp is authentic as can be, made with freshly caught jumbo white shrimp and fried to golden perfection.
This dish is served with tartar sauce, pineapple chili sauce, French fries, and your choice of an additional side.
Chocolate Bread Pudding
No meal is complete without the perfect dessert to round it out, and we've got plenty of delicious options to satisfy your craving for a warm, decadent dessert.
One dessert we particularly recommend during the colder months is our Chocolate Bread Pudding, a signature Stonewood dish that's topped with warmed bourbon sauce and vanilla bean ice cream and served with a homemade chocolate cookie crisp.