Wed, Oct 05, 2022 at 2:30PM
---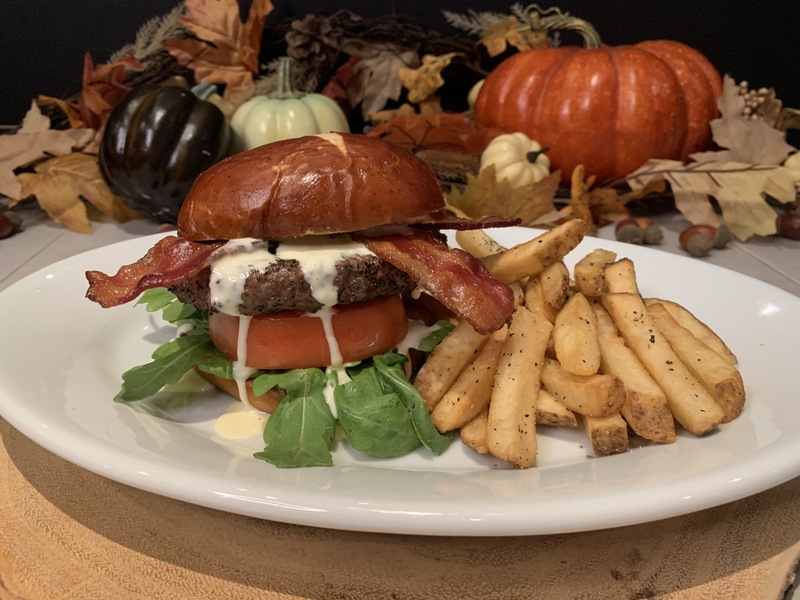 October is here, which means it's officially spooky season! As your neighbors hang their Halloween decorations and you and your family and friends start to plan your costumes, don't forget that there are plenty of ways to celebrate this fun holiday at the best restaurants in Ormond Beach.
Enjoy Halloween to the Fullest at the Best Restaurants in Ormond Beach
Just like you and your friends are gearing up for spooky season, so are all the best Ormond restaurants. At Stonewood Grill & Tavern, we're just as excited for this holiday season as our guests, and we can't wait to celebrate alongside you!
There are three ways that you can make the most of the Halloween season with a trip (or two) to Stonewood this October.
1. Try Out Some Fall-Inspired Seasonal Menu Items
Innovation and creativity are always at the forefront of our menu design, which is why we look forward to the opportunity to use new types of fresh, in-season ingredients every time the seasons change.
Now that fall is here, we're happy to share that our new chef-inspired seasonal flavors have arrived as well.
You can find all of your favorite fall flavors, including warm, roasted beets with our Roasted Golden Beet Salad, hearty and flavorful pesto with our Oak Grilled Cilantro Pesto Chicken, a varied mix of seasonal flavors in our B.L.A.S.T. Salad, and spicy chimichurri with our Chimichurri Steak.
We love that our seasonal fall items help our guests to get in that spooky season spirit. Not sure if the seasonal offerings will satisfy your craving? You can ask your server for their best recommendation when it comes to classic fall flavors.
2. Enjoy a Happy Hour Beverage Bundle as a Pre-Halloween Celebration
No matter the time of year, everyone loves a great happy hour deal. At Stonewood, we believe that just about every hour should be happy hour, which is why we offer happy hour seven days a week, from opening to 7 p.m.! This provides plenty of opportunities to come on by and enjoy your favorite beverages at a rate you'll love.
As if that wasn't great enough, Stonewood also offers convenient beverage bundles for larger parties to enjoy.
Do you and your friends love a great cocktail? You can order a serving big enough for four of our margaritas, red and white sangria, Moscow mules, and mimosas! We also offer bottled wine bundling specials as well as mix & match 6 packs of beer. This makes Stonewood the perfect starting place for your spooky night out on Halloween weekend!
Want to keep the party going to your next location? We offer our cocktail bundles curbside to-go, so you're sure to be the most popular guest at the Halloween party!
3. Cater Your Spooky Seasonal Event with Stonewood
If you're hosting a Halloween-themed event, you'll want to make sure that you have plenty of delicious food to satisfy your guests. Look no further than Stonewood catering!
We offer family bundles of a variety of our famous entrees, including Tuscan Chicken and Blackened Chicken Pasta, which also come with multiple sides, salad, and dessert.
Whether you're looking to satisfy your craving for fall flavors, start your Halloween night with your favorite beverages, or cater your own event with delicious dishes, Stonewood can make celebrating your spooky season a fun, convenient, and memorable experience.