Mon, Jun 19, 2017 at 2:35PM
---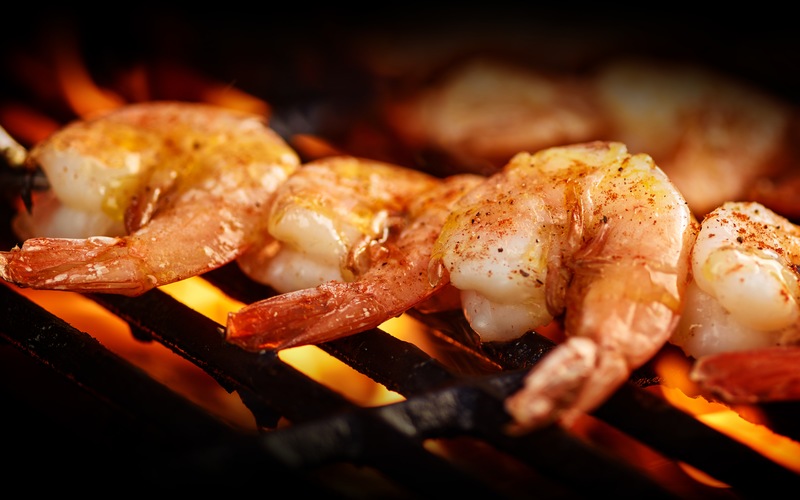 Fresh, poppable, and deliciously satisfying, shrimp makes for a natural dish choice all summer long.
Wondering how to enjoy this classic treat at Stonewood? Take a look below as we explore some of our favorite shrimp picks!
For starters…
Feeling hungry? Or maybe want to split a dish with a friend? You'll want to dive in with a starter. These shrimp picks are worth enjoying as your first stop at Stonewood.
Oak Grilled Shrimp. The flavor in this delicious dish stems from a few key sources: a careful basting of herbs, a flavorful avocado basil dipping sauce, and—of course—the Stonewood oak grill that cooks the shrimp to tender, mouthwatering perfection. Paired with grilled garlic bread, this dish is sure to satisfy as you peruse the menu and catch up with friends!
Buffalo Shrimp. In our book, Buffalo sauce is for more than just wings! We throw some onto lightly fried shrimp for this flavorful fusion. Topped with crumbled bleu cheese and an equally sharp bleu cheese aioli, this is a fresh twist we know you'll enjoy.
Entrees with oomph…
When you're ready for the main course, dig into a hearty dish like the ones below!
Shrimp and Scallops. Fresh from the oak grill, this classic dish combines the best of two seafood favorites, served alongside steamed broccoli and rice pilaf for some added flavor. As an entrée complement, you can also enjoy this tasty combo alongside your steak dinner!
Shrimp Palermo. For our signature Shrimp Palermo, we toss tender sautéed shrimp with linguine, roasted red pepper and a zesty tomato basil pesto. This, plus a touch of garlic and a sprinkling of parmesan, makes for a thoroughly satisfying meal you'll want to slurp right up.
Prefer a lighter dinner? When you enjoy a Stonewood or Caesar Salad, you don't have to forego that delicious seafood flavor—just order it on top of your dish, and you're good to go!
Shrimp may be small… but the flavor in these dishes is anything but. We hope that you and your family enjoy these dinners and more, all season long!
Make tonight extraordinary! Each of our 10 Stonewood locations has its own unique community flair--but they all commit to the same excellence in fine ingredients and kitchen expertise. Find a Location and be sure to Sign Up for our E-Club for news and special offers!